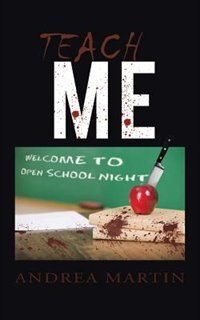 Buy In Store
Prices and offers may vary in store
Kelly Katz is a Kindergarten Teacher who believes her life is boring and is craving adventure. She is longing to find her "Mr. Right" to come and sweep her off her feet. Her most recent interest does not measure up to what Kelly wants. Right now Kelly's focus is making sure that her best friend Casey is calm and not overwhelmed by her upcoming wedding.
After meeting Valentino (the father of one of her students) during Open School Night, Kelly starts to fantasize about him. Kelly's fantasies become reality after an unexpected meeting with Valentino one night. She soon begins an intense sexual affair with Valentino who has no problem adding Kelly into his world.
Things are going great for a while until Kelly's romantic interlude turns sour and deadly. Valentino becomes more than what Kelly had bargained for and when he becomes obsessed and then ends up dead in a hotel room, Kelly finds herself on way more than an adventure but in a murder mystery. The questions start to circle as Kelly begins to wonder who has set her up and why this situation is happening to her. This two part mystery will not only have you guessing but stunned when all is revealed.
Dimensions:
82 pages, 8 X 5 X 0.2 in
Appropriate for ages:
All ages
Look for similar items by category: