Tesseracts Eighteen: Wrestling With Gods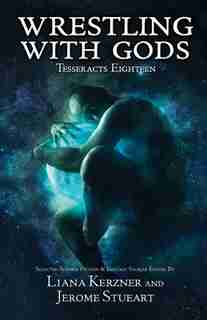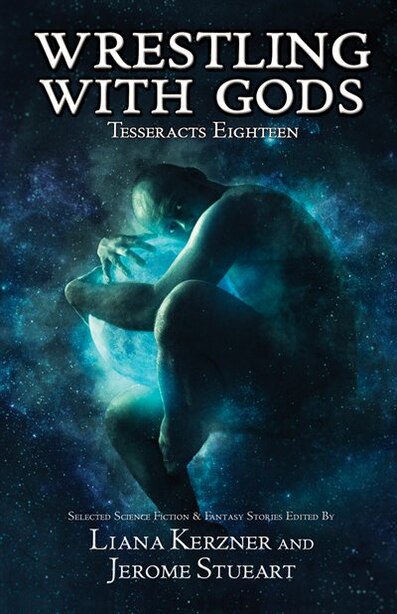 Buy In Store
Prices and offers may vary in store
"Fantastic elements are integral to all faiths — gods, fantastic creatures, miracles, blessings, power and magic," says co-editor Jerome Stueart, Faith in Science Fiction college professor and author. "We are happy to continue that tradition in this unique and thought-provoking anthology with works by some of Canada's finest speculative fiction authors."

"Wrestling with Gods (Tesseracts Eighteen) is the first in the long-standing Tesseracts series to explore faith and religion in Science Fiction and Fantasy," says co-editor Liana Kerzner. "We challenged our authors to create characters who wrestled with faith — any faith, real or created for the story — who both believed and yet doubted, or who went back and forth between the two."

According to Stueart, "Wrestling has always been a pat of faith. Jacob wrestled with an angel in the night, earning him the name "Israel", which means "struggles with god." Buddha wrestled, and the hero of the Mahabharata wrestled too."

The stories and peoms published in Wrestling with Gods (Tesseracts Eighteen) are as diverse as the influences that inspired them, real and imagined, from this world and beyond.

"Some of the works are serious", says Kerzner, "Some are fantastical and humorous. All are thought provoking."

The fantastical characters featured within the works of the anthology include:
A mechanical android Jesus in a futuristic Shinto shrine,
a Muslim woman trying to get closer to Allah through surgery,
a pro-fighter trying to get out of his contract and into Nirvana,
a Catholic priest verifying an appearance of Fatima on Mars,
an African village both fearful and dependent on the Scorched Man to guide the dead,
a vampire in a Residential School, and
a woman who talks to a coy mermaid about theology while teaching her to read... These are just a few of the 25 unique and thought-provoking offerings that give readers a chance to see faith from the believer and the skeptic in worlds where what you believe is a matter of life, death, and afterlife.

According to Rev. Sharon Sheffield, Episcopal priest, long-time speculative fiction fan, "This anthology has confirmed my belief that some of the best theological writing is happening in the science fiction and fantasy genres. Who are we? Do gods — or does God — exist? What is Truth? And does it matter if we believe in any of these things, or does it only matter how we act? These are questions of faith, and these are some of the questions that are raised, and sometimes answered, in these stories. Taste and see; decide for yourself. You will find that for which you seek."

Featuring works by:

Derwin Mak,
Robert J. Sawyer,
Tony Pi,
S. L. Nickerson,
Janet K. Nicolson,
John Park,
Mary-Jean Harris,
David Clink,
Mary Pletsch,
Jennifer Rahn,
Alyxandra Harvey,
Halli Lilburn,
John Bell,
David Jón Fuller,
Carla Richards,
Matthew Hughes,
J. M. Frey,
Steve Stanton,
Erling Friis-Baastad,
James Bambury,
Savithri Machiraju,
Jen Laface and Andrew Czarnietzki,
David Fraser,
Suzanne M McNabb, and
Megan Fennell.
Title:
Tesseracts Eighteen: Wrestling With Gods
Product dimensions:
272 pages, 8.5 X 5.5 X 0.7 in
Shipping dimensions:
272 pages, 8.5 X 5.5 X 0.7 in
Published:
February 17, 2015
Publisher:
EDGE Science Fiction and Fantasy Publishing
Appropriate for ages:
All ages