The Adventures Of Vylette Bunny And Michie: Love At First Bite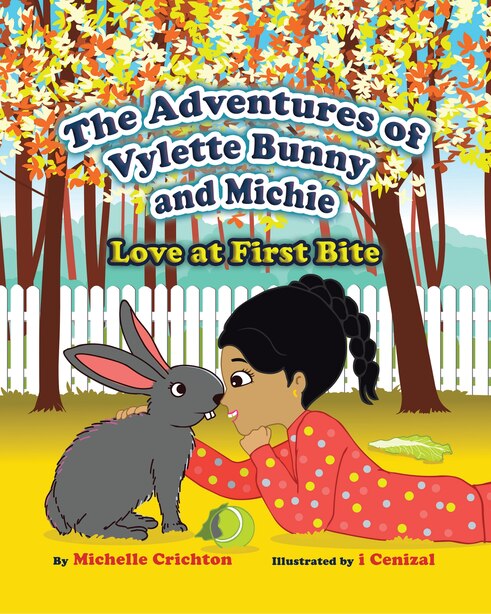 Find In Store
Prices and offers may vary in store
Michie has always loved animals and cannot wait to have a pet of her own. When she meets Vylette Bunny, her dreams become a reality. But will Michie be able to handle an adorable yet mischievous bunny with a strong mind of her own, and a powerful love for nibbling? By taking on bunny ownership responsibilities, did Michiebite off more than she can chew?
'The Adventures of Vylette Bunny and Michie: Love at First Bite' is a delightful and charming story about a shy and creative young girl who wants nothing more than her very own pet.
After seeing Vylette Bunny while taking a stroll in a pet shop, Michie is immediately captivated and wants nothing more than to have this cute bundle of fur to call her own. With the support of her family, Michie takes on Vylette and embarks on an adventure filled with sweet, heartwarming experiences, humourous moments, with a few emotional moments along the way. While Vylette might not be the easiest bunny to control, one thing for sure is that she has heart of gold!
The Adventures of Vylette Bunny and Michie: Love at First Bite focuses on the ups and occasional downs of pet ownership and deals with problem-solving, acceptance and unconditional love. It's perfect for families considering getting a first pet and teaching their portance of proper pet care. If you enjoyed other books such as The Perfect Pet, The Wonky Donkey, or Strictly No Elephants, then Michie and Vylette's story will charm you in the same way.
Title:
The Adventures Of Vylette Bunny And Michie: Love At First Bite
Product dimensions:
22 pages, 10 X 8 X 0.25 in
Shipping dimensions:
22 pages, 10 X 8 X 0.25 in
Publisher:
Tellwell Talent
Appropriate for ages:
All ages