The Apothecary's Shop: Venice 1118 A.d.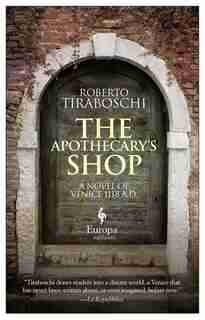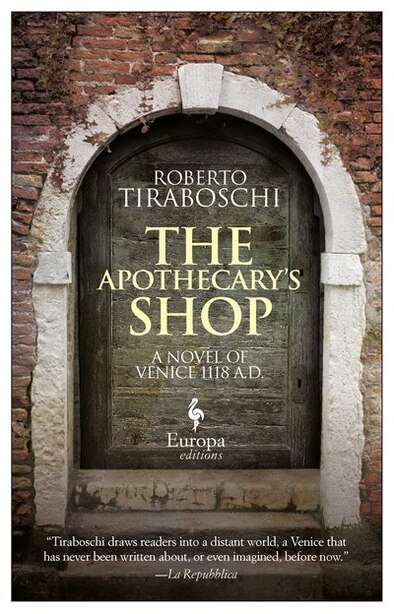 Buy In Store
Prices and offers may vary in store
"An extraordinary book, a gripping trip back through time to discover a different but still unique Venice and its political intrigues and mysteries" (Art as a Part of Culture).

In a medieval Venice ravaged by famine and orgiastic revelries, the protagonists ofThe Apothecary's Shop explore the depths of the city and the paths to the supernatural in their search for a missing child.
The young Costanza, of the noble Grimani family, has disappeared. Edgardo, the family scribe, vows to return the girl to her family, an ambitious enterprise considering his failing eyesight. Physical ailments and emotional torment hinder Edgardo's search, for as he undertakes this perilous investigation, images of his own lost love—Kallis, a slave from the Far East who disappeared in a storm years ago—are resurrected. Help arrives in the form of Abella, the only female doctor in Venice. From her, Edgardo learns of occult medical practices and of Sabbatai's Apothecary, where the city's most desperate citizens seek heretical remedies and concoctions to sooth their suffering. It is here, however, where the secret of Constanza's disappearance may lie.
Venal physicians and legitimate healers, unscrupulous relatives, mystics and apothecaries, wealthy nobility and the wretched poor, undertakers, Eastern merchants, African slave traders, each plays a role this ingeniously constructed mystery set in the busy and licentious trade port of Venice.

"Nobody writes about Venice like Roberto Tiraboschi inThe Apothecary's Shop."—L'Unità 

"An extremely elegant intrigue, with cosmopolitan influences that reflect the character of the city, several unlikely plot twists, and the panache to put just enough confidence in the mind of the reader to keep the pages turning quickly."—Seattle Review of Books
Title:
The Apothecary's Shop: Venice 1118 A.d.
Product dimensions:
336 pages, 8.3 X 5.1 X 1 in
Shipping dimensions:
336 pages, 8.3 X 5.1 X 1 in
Published:
November 3, 2017
Publisher:
Europa Editions
Appropriate for ages:
All ages