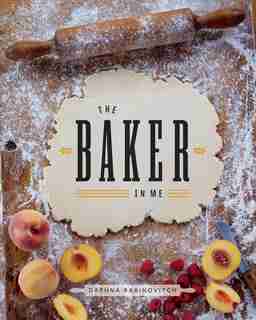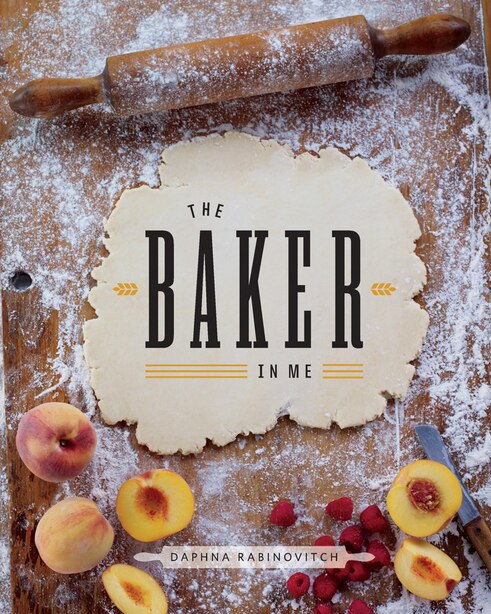 Find In Store
To check store inventory,
Prices and offers may vary in store
The Introduction talks, among other things, about the science and techniques involved in baking. The sections are as follows:
Barometers Of Success
Your Oven And Temperature Considerations

Measuring

Testing for Doneness

The Greatest Gift of All

Basic Ingredients (And All the Sciency Stuff That Goes On Behind the Scenes)

A Few Techniques To Tuck Into Your Apron

Equipment
Below are a few of the descriptions from the Basic Ingredients section:
BAKING POWDER
Most of the baking powder you buy these days is double acting baking powder. Essentially this means that the baking powder starts to work upon contact with a liquid when it releases a small amount of carbon dioxide (a result of the reaction caused between the acid and the alkali). The second reaction occurs when the batter reaches a certain temperature in the heat of the oven. This is when the baking powder releases its full power, expanding the gas cells as the structure of the batter sets, giving a full rise to the cake.

Baking powder is made up of baking soda, an acid to use up all of the soda (usually tartaric acid) as well as cornstarch, which prevents the acid and the baking soda from absorbing too much moisture and drying out.

Too much baking powder can cause a batter to taste bitter or cause the batter to rise rapidly and then collapse (because the air bubbles in the batter grow too large and break, causing the batter to fall). Cakes will have a coarse, fragile crumb with a fallen centre. Too little baking powder results in a tough cake that has poor volume and a compact crumb.

Baking powder readily absorbs moisture from the air and can deteriorate quickly as a result. It has a shelf life of about 3 months. To test for efficacy, combine 1 tsp (5 mL) of baking powder with ½ cup (125 mL) of hot water. If it bubbles up vigorously, the baking powder is still good. If no reaction occurs, then it's time to buy a new can.

SALT
In baking, salt is as important as sugar, in my opinion. Salt is meant to enhance and enliven all of the other ingredients in a recipe. Without salt, your cookies will taste flatter than usual, your cake will lack that special oomph and your custard will come out bland. When working with yeast, salt is especially salient. Salt can kill yeast, which is why it's almost always mixed in with the flour once the yeast has proofed. Salt also helps slow yeast, allowing the dough the time to properly develop its flavour and texture.

Although many coarse salts are available, they are not optimal for baking. Fine sea salt or free-running table salt are the best options since they disperse easily into the dry ingredients and dissolve readily. Many cookies, scone and biscuits bake quickly in the oven so a salt that melts easily and quickly is required. Kosher or coarse salt is harder to measure and will not disperse as evenly in your dry mixture. If kosher salt is all you have, use 1¾?2 tsp (9?10 mL) of kosher salt for every 1 tsp (5 mL) of regular salt.

EGGS
As much as butter, sugar and flour, eggs play an essential role in baking, performing an extraordinary myriad of functions. They form part of the liquid content of a cake, contribute to texture, colour and richness, help bind together different ingredients to provide structure and act as leaveners to boot.

Many baked goods, in addition to baking powder and baking soda, rely on eggs for leavening. Many cake recipes, for example, call for egg yolks to be beaten with sugar until thick and pale coloured (see the Ladyfingers on page 122, for example). When you whip together egg yolks with sugar, air is trapped between the crystals of the sugar and suspended in the expanded egg yolks. When the item in question is baked, the trapped air inside the batter expands, leavening the baked good.

Eggs also provide structure to baked goods. Eggs tend to coagulate at a relatively low temperature, which can be altered by the inclusion of sugar or salt in a batter. The important thing to remember is that this coagulation provides the structure of the cake until the flour has had enough baking time to set and firm up.

Eggs add tenderness to a cake because of the high fat content of the yolk. They also provide their own inimitable flavour, especially in recipes where they claim star status, such as mousses, sabayons and custards. Whole eggs are natural emulsifiers as well, because the yolks contain lecithin. This property enables eggs to bind fats to a liquid, creating wonderfully satin custards and ice creams and tender and delicate crumbed cakes.

Eggs are also natural thickeners, since they can hold up to four times their own weight in moisture once they coagulate. See the section on tempering (see p. 46) to discover how to proceed with thickening a custard or the base of an ice cream.

Finally, eggs provide a golden colour to many baked goods, again mostly because of the yolk. Compare the downy whiteness of an angel food cake, made only with egg whites, to the sunny golden richness of a pound cake. Eggs also provide colour when used as a glaze. The darker you want the surface of your bread to be, the higher the percentage of fat should be included in the glaze. Egg yolks, on their own, will provide the richest looking colour (as will melted butter or whipping cream), due to their high fat content. If you want a shiny finish, such as is desired on a hot cross bun, use the whites only.

All of my recipes were developed and tested with large eggs. I have called for large eggs in each recipe as a reminder.
If you like to bake then you will enjoy this book.

Product dimensions:
488 pages, 10 X 8 X 1 in
Shipping dimensions:
488 pages, 10 X 8 X 1 in
Publisher:
Whitecap Books Ltd.
Appropriate for ages:
All ages