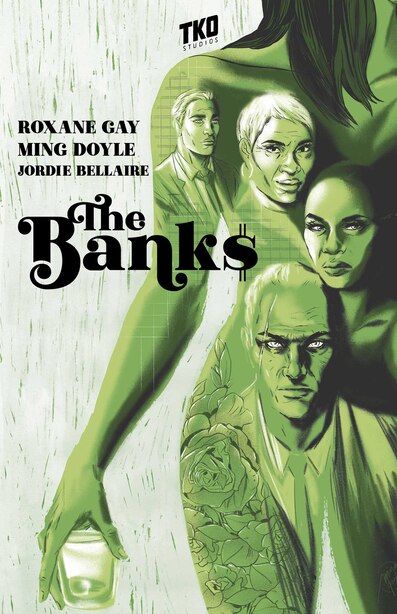 Buy In Store
To check store inventory,
Prices and offers may vary in store
TKO Studios presents The Banks" by New York Times bestselling writer Roxane Gay (Hunger, Bad Feminist, Black Panther: World of Wakanda) and artist Ming Doyle (The Kitchen). The Banks is a heist thriller about the most successful thieves in Chicago: The women of the Banks family. For fifty years the women of the Banks family have been the most successful thieves in Chicago by following one simple rule: never get greedy. But when the youngest Banks stumbles upon the heist of a lifetime, the potential windfall may be enough to bring three generations of thieves together for one incredible score and the chance to avenge a loved one taken too soon. "The Banks is the best kind of heist story: a sharp, tight robbery with escalating tensions and threats coming from every direction." -The A.V. Club "It will leave most readers smiling at the end of their journeys with the Banks family." -The BeatTKO Studios recently announced a partnering withMACRO (whose films have garnerednine Oscar nominations andone Oscar win for Viola Davis in FENCES) to produce a film adaptation of the graphic novel. Screenplay to be writen byRoxane Gay. If you enjoyedThe Banks, check out a few otherTKO Studios thrilling titles: - Sara (written byGarth Ennis) - ISBN 9781732748538 - The Sentient (written byJeff Lemire) - ISBN 9781732748590 - Lonesome Days Savage Nights (written bySteve Niles) - 9781952203114 - The Pull (written bySteve Orlando) - ISBN 9781952203107 - Blood Like Garnets - ISBN 9781952203732 - Djeliya - ISBN 9781952203244 - Eve of Extinction - ISBN 9781732748576 - Goodnight Paradise - ISBN 9781732748521 - Pound for Pound - ISBN 9781732748569 - Redfork - ISBN 9781952203091 - Scales & Scoundrels Book 1 - ISBN 9781952203220 - Scales & Scoundrels Book 2 - ISBN 9781952203237 - The Fearsome Doctor Fang - ISBN 9781732748514 - The 7 Deadly Sins - ISBN 9781732748507 "
Product dimensions:
155 pages, 11.25 X 7.25 X 0.42 in
Shipping dimensions:
155 pages, 11.25 X 7.25 X 0.42 in
Published:
December 11, 2019
Appropriate for ages:
16 - null
Look for similar items by category: