The Biology of Consciousness: Case Studies in Kundalini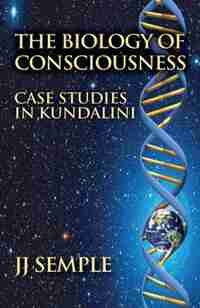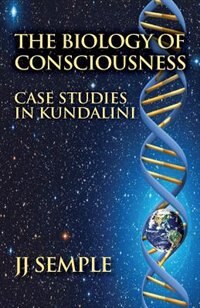 Buy In Store
Prices and offers may vary in store
The Biology of Consciousness: Case Studies in Kundalini examines the notion that consciousness exists outside the body and actually drives evolution by what Gopi Krishna called "the evolutionary impulse."
The book examines the arguments for and against God, making clear that there is very little evidence to support either side, but there is a large body of evidence that supports the notion of an energy continuum brought into being by an all-pervasive consciousness.
The nouveau atheists (Stephen Hawking, Richard Dawkins, Christopher Hitchens, Sam Harris) cross swords with the proponents of intelligent design (William Dembski, Michael Behe, Jonathan Wells) over God vs. No God. The argument between atheism (No God) and intelligent design (God) is the wrong argument. Each represents a reductionist extreme too far out of range to prove or disprove. However, there is a pragmatic middle ground related to this subject that's easily summed up by the following language: There is proof that a metaphysical dimension, or energy continuum, exists, that an all-encompassing consciousness, not an anthropomorphic figure, residing somewhere above our heads, is responsible for creation.
If not easily proven, at least, it has a respectable amount of anecdotal evidence to support its validity. There is neither anecdotal nor scientific evidence to support the claims of the other two arguments.
And that's where the book's case studies come in - as evidence-based accounts of how super-consciousness is triggered and how it affects the individuals it settles on.
The Kirkus Review of Books says: "The author fleshes out the book with a dramatic section devoted to case studies of different types of Kundalini encounters, showing the different ways that practitioners 'awaken' energies inside themselves, as well as how Kundalini helps people tackle personal challenges. These studies give the work an instantly relatable, human dimension that's often missing from books of this kind and underscores Semple's approachable, ordinary-guy tone throughout."
The nine case studies in the book document the different ways Kundalini is awakened and include: sexual ecstasy, meditation, drugs, emotional crises, eye-gazing, and Shaktipat, supporting the hypothesis that consciousness exists outside the body and is not extinguished at the time of death. It explains that human biology is an expression of consciousness and that kundalini energy in our bodies, when awakened, is responsible for significant evolutionary leaps.
Kundalini is a biological actuality, a primordial energy in every human being, capable of modifying DNA in a single lifetime. Nevertheless, many people are confused by its real nature, so we must do more to define it accurately, starting with what it is not. It is neither a supernatural cult, nor a religion, nor a sect. It's a biological process. You can't be converted to Kundalini any more than you can be converted to a heart attack or an orgasm, which, like all biological occurrences, just happen.
Kundalini isn't limited by any social, political, or religious constraints or orthodoxies; it's trans-national, trans-cultural, and, most important trans-denominational. Anyone can activate it. All of which indicates that we are intertwined in so many ways, in spite of the self-imposed barriers we erect to separate us from each other and from the super-consciousness that permeates all of existence.
Normally, human growth proceeds in a linear pattern. However, disease, environmental factors, biochemical changes can create genetic mutations, ultimately modifying DNA. Depending on the type of stimulus, these mutations are either beneficial, harmful, or neutral. Kundalini awakenings bring about major beneficial mutations - evolutionary leaps - in their subjects which get passed along in DNA code to the next generation.
Title:
The Biology of Consciousness: Case Studies in Kundalini
Product dimensions:
228 pages, 8.5 X 5.5 X 0.52 in
Shipping dimensions:
228 pages, 8.5 X 5.5 X 0.52 in
Publisher:
Life Force Books
Appropriate for ages:
All ages