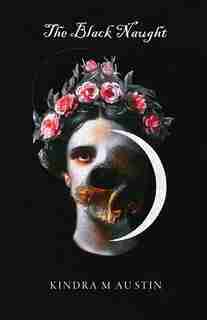 Find In Store
Prices and offers may vary in store
Magpie Carey despises the lake; she only goes on the annual trip to Tawas for her mother's sake. It's been their tradition since Magpie's little sister, Renny, drowned in Lake Huron eight years ago at the age of ten. Magpie wishes her husband, Peter, would accompany her to Tawas, but for her own good, she must travel with her mother, alone.
A detour lands the two in Lapeer, at Magpie's childhood home. The house is vacant, and Magpie is confronted with frightening memories of a childhood with the black naught, the sentinel being with non-eyes that had attached itself to her at the age of fifteen. She believes the black naught lived in her bedroom, but the being had been following her from place to place as she grew older.
The black naught had been present when Magpie crashed her car in a street race at the age of eighteen. After she lost control and drove into a utility pole, Peter dragged her out of the car. Magpie reflects on her near death accident, and realizes Lynette was right-Magpie had been trying to outrun her grief by behaving dangerously.
They arrive in Tawas, and Magpie's mother, Lynette, wants to pull over at a roadside park. An argument about Renny causes Lynette to walk off alone. Magpie "talks" to Renny about how the drowning, and how difficult it is to live without her. Magpie blames herself for her sister's death because she was supposed to be watching Renny, instead of flirting with a strange boy on the beach. Worried her mother had disappeared forever, Magpie began to search for Lynette. She finds her, and the two apologize to one another.
Magpie and Lynette make it to the cabin on the lake. They have dinner together and talk about Lynette's alcoholism, and the importance of forgiveness. Lynette wants Magpie to forgive herself for Renny's death. After dinner, the two walk down to the lake, and Magpie feels she is being watched.
Peter reveals that he is the black naught-an angel of death. It was Magpie who was supposed to drown, but the black naught fell in love with her the moment he first saw her. He struck a deal with Him, and collected Renny instead. The black naught was the boy Magpie had been flirting with while Renny drowned.
Magpie falls asleep next to her mother, and Renny's ghost visits. Renny tells her sister that she must move on, and stop blaming herself for the drowning. In the morning, Magpie takes her mother to the marina to rent a boat. It is revealed that Lynette is actually dead. She takes the urn containing Lynette's ashes and scatters them in the lake, just like they'd done with Renny's ashes.
Magpie returns to the lake one year later, pregnant with her first child. She writes a letter to her mother and sister to sink in the water-the beginning of a new tradition.
The story ends with Peter holding his baby girl. He screams when he sees her eyes. His daughter was the final payment for all the deals he'd made with Him.
Product dimensions:
288 pages, 8.5 X 5.5 X 0.65 in
Shipping dimensions:
288 pages, 8.5 X 5.5 X 0.65 in
Publisher:
Blank Paper Press
Appropriate for ages:
All ages