The Book of Misconceptions: A Guide To The World's Most Popular Fallacies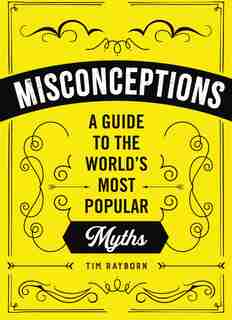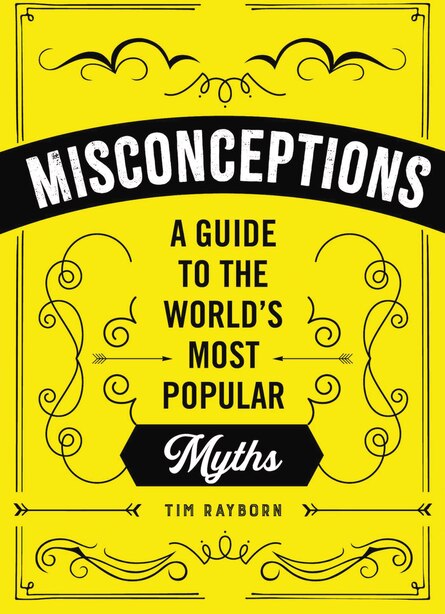 Prices and offers may vary in store
What if everything you thought you knew was wrong? Well, it probably is. In The Book of Misconceptions, we'll explore some of the world's most popular false facts and reveal unexpected truths that will shock even the most experienced brainiacs.

You can't believe everything you hear, but you can believe everything you read, especially if it's inside The Book of Misconceptions. This graphic collection breaks down the world's most widely believed lies, including…

You must wait 30 minutes after eating before you swim or you'll drown.
Sugar makes children hyper.
Gum takes seven years to digest if you swallow it.
Ancient Greek sculptures were painted shades of white.
Lightning never strikes the same place twice.

And that's just scratching the surface! Deep within the pages of The Book of Misconceptions, you'll find pieces of information that will blow away your family, friends, and dinner date. Become the resident expert on history (Did George Washington really have wooden teeth?), wildlife (No, toads don't really cause warts...), science (Are meteors actually on fire when they reach the Earth?), and more! With life-altering fun facts and hilarious explanations, this gift book will make learning enjoyable. Plus, its small size makes it easy to carry with you, meaning you can bring it to your next house party or trivia night with no hassle at all. And when you're done, wrap it up and gift it to another! Its adorable exterior, sleek pages, and easy-to-read text make it the perfect White Elephant gift for your next holiday party. Believe us.
Title:
The Book of Misconceptions: A Guide To The World's Most Popular Fallacies
Format:
Paperback
Product dimensions:
208 pages, 8.62 X 6.75 X 0.98 in
Shipping dimensions:
208 pages, 8.62 X 6.75 X 0.98 in
Published:
October 19, 2021
Publisher:
Whalen Book Works
Language:
English
The following ISBNs are associated with this title:
ISBN - 10:1951511042
ISBN - 13:9781951511043
Look for similar items by category: