The Book on The Book: An Inquiry into Which Strategies in the Modern Game Actually Work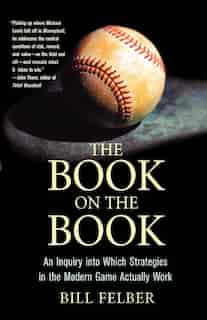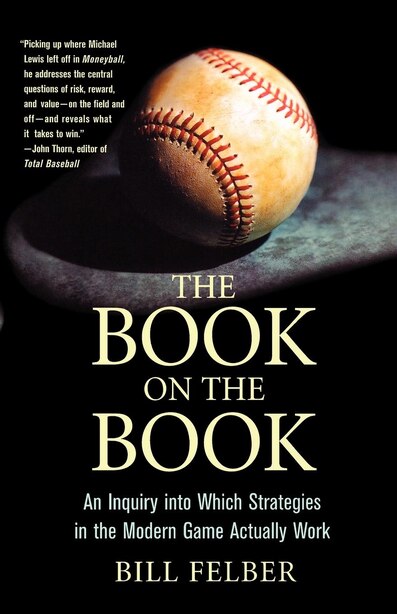 In-Store Availability
To check store inventory,
Prices and offers may vary in store
"Picking up where Michael Lewis left off in Moneyball, he addresses the central questions of risk, reward, and value---on the field and off---and reveals what it takes to win."
---John Thorn, editor of Total Baseball
Die-hard fanatics will enjoy this comprehensive collection of groundbreaking baseball strategies, analyses, statistics, and studies
This unique approach to understanding the "tried and true" methodologies of the game of baseball examines conventional elements like the steal, hit and run, and line-up construction. The Book on The Book offers an exciting critique of baseball by placing an actual dollar value on player performance and rating managers based on their on-field moves to determine who are the smartest tacticians.
No corner of the ballpark is left unturned as author Bill Felber explores the various methods of team-building, on-field values of players, the role and influence of the general manager in team success, and the importance of park effects. In the vein of the late Leonard Koppett and Bill James, Felber uses mathematical and statistical principles to evaluate the wisdom of standard baseball strategies. Illustrations and a refreshingly engaging style make The Book on The Book the new textbook of baseball analysis.
"Full-blown fanatics will probably read the book straight through, but casual fans will find plenty of reward simply browsing through selected chapters, such as 'The Decline and Fall of the Starting Pitcher, ' 'Highly Paid Irrelevance, ' and 'Rating the General Managers.' "
---BookPage
"Well thought out and soundly based, this book could be used as a text for most current teams, who should be trying to keep up with those few enlightened ones that are using logic rather than guesswork and hope."
---Pete Palmer, coeditor of The ESPN Baseball Encyclopedia and coauthor of The Hidden Game of Baseball
"Baseball's 'Book'---the ever-expanding cloud of common wisdom about how the game should be played---has resisted challenge in part because it is unwritten. Ever since baseball began, experts have not been reading from the same page, let alone the same book. But now Bill Felber comes along to poke holes in the clouds and let some sunshine in."
---John Thorn, editor of Total Baseball
Title:
The Book on The Book: An Inquiry into Which Strategies in the Modern Game Actually Work
Format:
Paperback
Product dimensions:
416 pages, 8.26 X 5.47 X 1.13 in
Shipping dimensions:
416 pages, 8.26 X 5.47 X 1.13 in
Published:
March 21, 2006
Publisher:
St. Martin's Press
Language:
English
The following ISBNs are associated with this title:
ISBN - 10:0312332653
ISBN - 13:9780312332655
Look for similar items by category: