The Child in the House and Other Imaginary Portraits (Noumena Classics)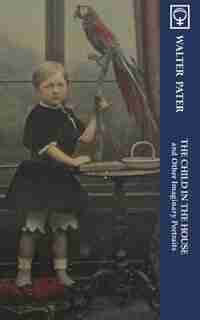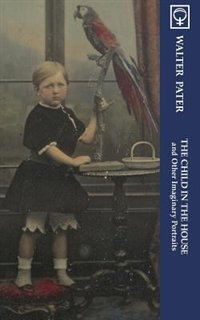 Find In Store
Prices and offers may vary in store
"How insignificant seem the influences of the sensible things which are tossed and fall and lie about us in the environment of early childhood. How indelibly, as we afterwards discover, they affect us, giving form and feature to early experiences of feeling and thought, which abide with us ever afterwards . . ."

In an idealized memory of childhood, a young boy's awareness of the world around him blossoms―an awareness of beauty and wonder, but also of death . . . The meeting of a mysterious stranger and a fanciful young woman results in the auspicious birth of a child with the soul of a poet . . . A submissive youth from a venerable family goes off to school and befriends a kindred spirit, but when war breaks out the two make a fateful decision that will forever change the course of their lives . . .

Walter Horatio Pater (1839-1894) was an English essayist, art critic, and academic best remembered for his Studies in the History of the Renaissance (1873), a book at the forefront of the Aesthetic Movement, which considered a successful life to "burn always with this hard, gemlike flame." Pater also wrote a series of what he termed "Imaginary Portraits: " a type of literary vignette of his own devising that masterfully blended elements of biography, prose poem, and short story. While most of the Portraits take the form of historical recreations, the three collected in this edition are more contemporary to Pater's own time and are perhaps the most autobiographical. Previously appearing in the posthumous Miscellaneous Studies (1895), "The Child in the House" and "Emerald Uthwart" are better served thematically in a separate volume. They are reprinted here along with a fragment entitled "An English Poet," a nearly forgotten Imaginary Portrait which appears in book form for the first time. With regard to its influence, there is strong evidence to suggest that "The Child in the House" was a major―or quite possibly even indispensable―inspiration for Proust in his writing of In Search of Lost Time.
Title:
The Child in the House and Other Imaginary Portraits (Noumena Classics)
Product dimensions:
112 pages, 8 X 5 X 0.23 in
Shipping dimensions:
112 pages, 8 X 5 X 0.23 in
Appropriate for ages:
All ages