The Dream Chronicles Book One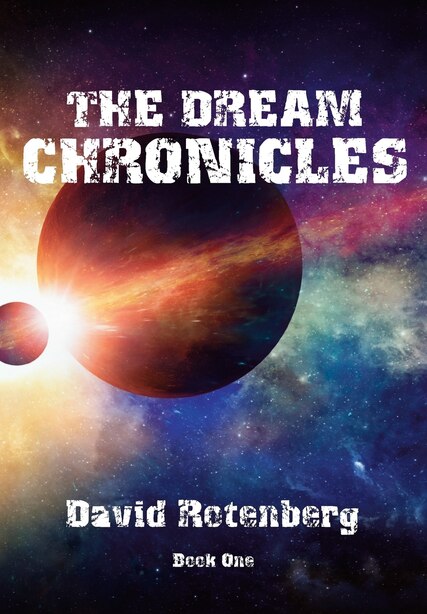 Find In Store
Prices and offers may vary in store
"Rotenberg tells the tale in short, action-packed chapters that go down like chilled vodka shots." --Toronto Life--Must Reads review for Murder of Crows
"This novel heats up and never stops." --Globe and Mail review for Placebo Effect
THE DREAM CHRONICLES envisions a potential future for humankind as security keeps trumping individual freedom. It is a warning and a celebration of the human spirit. It is adventure on the high seas of space: pirates and slavers and huge governments are in hot pursuit of the Dreamers; The ENTREPREN TRADERS (who control all interplanetary commerce and the life-extension drug Kiltrin) watch carefully, aware that stability is the greatest asset their business has and these Dreamers are a new chaotic reality in the galaxy; and then there is the ever powerful S3 with its head offices in New Omaha Beach on planet Earth--scheming, spinning the webs of its ancient spy master CYRUS MALONEY III.
With each new encounter the intrepid dreamers learn more about their abilities and seek out more of their kind. But the galaxy is a dangerous place. Everyone they meet could be a member of S3, could turn them in for the huge rewards offered for them by the REBEL COLONIES or the UNITED DOMINION OF PLANETS. Even the pirates from whom they took the starship are in hot pursuit.
But before the young adventurers is the possibility of glory. Of completion. Of dreams. Of human kind's shared destiny.
Title:
The Dream Chronicles Book One
Product dimensions:
352 pages, 9 X 6 X 0.81 in
Shipping dimensions:
352 pages, 9 X 6 X 0.81 in
Published:
February 23, 2017
Publisher:
J.T. Colby & Company, Inc.
Appropriate for ages:
All ages