The Dream Journal of Amanda J. Wilde: The Year of My Death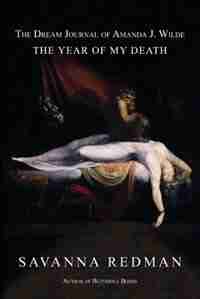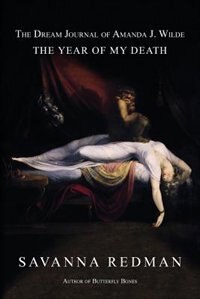 Find In Store
Prices and offers may vary in store
They come in in threes...
When I was a child I dreamed of my funeral, three nights in a row, each dream more vivid and real than the last. I was there, a spirit hiding behind the honeysuckle, watching the mourners. Too young they said. Only thirty-two.
I turned thirty-two on Christmas.
I have tried to brush it off, label it as a childish fear... but I know better. There is a difference between a nightmare and a premonition. This was no nightmare. And so far, my premonition dreams always come true.
Against the odds, I've managed to create a normal life for myself. I'm married. We have a charming home. Life is good.
It's been a long time since I've sleepwalked or been woken up by the ghost, years in fact. But in August, in the predawn hours under the old oak tree in the back yard, I was awakened by my childhood ghost pulling me from the sticky webs of another premonition. I don't dream pretty: but this one was exactly that: butterflies and paint, rainforest and moss... a different life: a different time: a different me. It's confusing because premonition dreams never lie.
Now, with the clock on The Year of My Death ticking loudly in my head and the nightmares returning, I worry the end is near. I started this dream journal to help untwist the dangerous symbolism buried deep in my dreams. Read it if you wish, these might be the last words I ever write.
My biggest fear now is simple; will I make it to thirty-three?
The Dream Journal of Amanda J. Wilde is a collection of dreams, short stories that follow Amanda's life in Butterfly Bones, share in her thoughts, fears, and discoveries as she explores her premonition dreams, the world where nightmares have a life of their own.
Title:
The Dream Journal of Amanda J. Wilde: The Year of My Death
Product dimensions:
74 pages, 9 X 6 X 0.18 in
Shipping dimensions:
74 pages, 9 X 6 X 0.18 in
Publisher:
Nereid Press LLC
Appropriate for ages:
All ages