The Dreamwalker: Volume 4 of The Year of the Red Door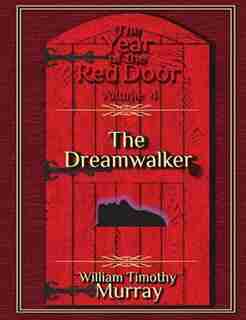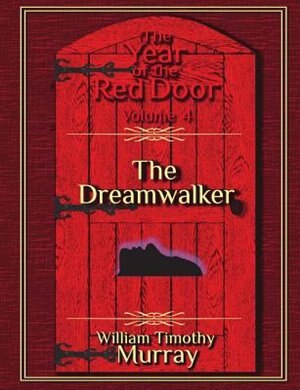 Find In Store
Prices and offers may vary in store
Tallinvale is surrounded.
And there's no way out...

Lord Tallin's plan has worked. He has drawn a massive army to Tallinvale and it now surrounds his city. The enemy prepares to deliver a devastating blow. The people of Tallinvale must hold out, and Lord Tallin must permit them to suffer until the time is right to unleash his secret weapon. It is a colossal gamble, meant to buy Robby the time he needs. But the Redvest enemy has a secret weapon of its own.

Robby, meanwhile, struggles onward to Griferis. But he discovers that he is not the only dreamwalker looking in on his people back in Janhaven. Another dreamwalker, working as a spy for the Redvests, seeks to trick Mirabella into revealing the fighting strength of her people. With that information, the Redvests of Passdale will move to outflank and capture Janhaven once and for all. Unless Robby can stop him.

Little does he suspect the price that will be paid for trying.

Griferis looms ahead, on the other side of Shatuum. Robby's escorts risk everything to get him there. And Griferis, awful and wondrous, awaits.

Robby has no inkling of the terrible price that it, too, will exact.
===================================
About The Year of the Red Door:
244 Days Remain.
That is all.
Uncanny things are taking place in the world, mysterious powers are stirring, and there are signs of coming change.   Like pieces on a gameboard, ancient forces are moving into position, gathering strength.   Many sense the portents and see the signs, but few know their meaning.   Fewer still understand what must be done.   But who is there to do it?

In only 244 days, six intrepid travelers must cross thousands of miles, to the far edge of the world, to find a place that may not even exist.   A legendary place called Griferis where a new king may be prepared, trained, and judged for worthiness.   It is their bid to find that place, to discover the secret Name of the King, and to make one of their companions the new King.   But hope is thin, and time runs out.   Can the Name be found?   Can the Usurper use it to take the throne?   And will it make any difference?   It already seems too late.

In the spirit of J.R.R. Tolkien and Charles Dickens comes a new heroic tale, a story of ageless love and brave determination, of tragic loss and the hope of redemption.   During this quest, mythic powers arise from the ancient past, fate collides with destiny, and the world edges swiftly to its final destruction or to its ultimate fulfillment.   Only the Bellringer can tip the balance of fate, but the world is almost out of time...
Title:
The Dreamwalker: Volume 4 of The Year of the Red Door
Product dimensions:
346 pages, 9.69 X 7.44 X 0.72 in
Shipping dimensions:
346 pages, 9.69 X 7.44 X 0.72 in
Published:
September 1, 2016
Appropriate for ages:
All ages