The Drudge Revolution: The Untold Story of How Talk Radio, Fox News, and a Gift Shop Clerk with an Internet Connection Took Down the Mainstream Media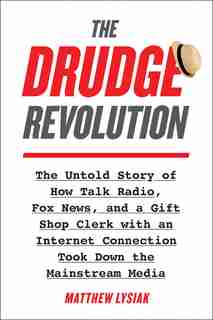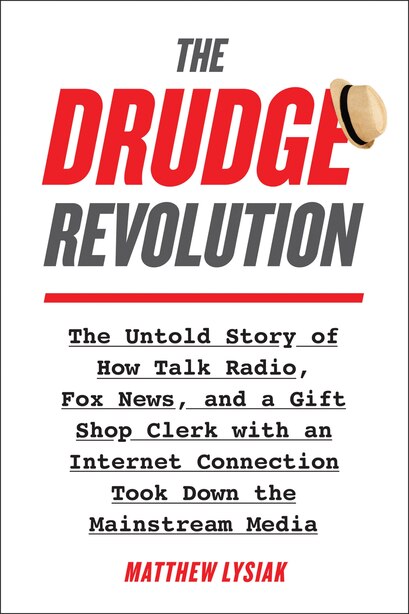 Find In Store
Prices and offers may vary in store
Matt Drudge has been labeled everything from "the Walter Cronkite of his era" to a "dangerous menace" and the "country's reigning mischief-maker." Political tastes aside, no one disputes Drudge's influence: a single link from his website, The Drudge Report, has the power to move news cycles, shape front pages, and send television producers into a desperate scramble. 

The internet blogger equipped with no more than a high school education has been credited for everything from the impeachment of President Bill Clinton to the death of print news and the election of President Donald Trump. Carl Bernstein went so far as to call Drudge an "influence unequaled" in American politics.

But nearly 20 years after first bursting into the mainstream of American consciousness with his groundbreaking role in the investigation of President Clinton, remarkably little remains known about the man behind the keyboard or the improbable rise that ushered in a new era of media.

In The Drudge Revolution, investigative journalist and author of Newtown: An American Tragedy Matthew Lysiak pulls back the curtain on the world's most powerful journalist, for the first time telling the inside story of how one man's visionary belief in the potential of the internet, coupled with the post–Fairness Doctrine growth of conservative talk radio and the rise of cable news and social media, created the perfect storm that seized the narrative from the mainstream media and ushered in the presidency of Donald Trump.

Never-before-seen details include:

   • Newly uncovered information about Matt's early life, including exclusive interviews with his friends.
   • Exclusive interviews with Joseph Curl, longtime friend and editor of the Drudge Report, who breaks his silence for the first time. 
   • Revealing details about Drudge's relationship with Andrew Breitbart, the creation of Breitbart.com, and a "pay-to-play" scheme employed by both the Drudge Report and Breitbart.
   • Emails from Matt to the Trump campaign, showing his close working hand in helping win the campaign of 2016, his role as advisor to the president, his relationship with Jared Kushner, and his role ousting Steve Bannon.
   • Personal information about how much longer Matt will continue at the helm of the world's most powerful web aggregator. 


Based on extensive research nearly 200 personal interviews, The Drudge Revolution is the definitive portrait of the most powerful man in media, and his outsized impact on our world today.
Title:
The Drudge Revolution: The Untold Story of How Talk Radio, Fox News, and a Gift Shop Clerk with an Internet Connection Took Down the Mainstream Media
Product dimensions:
272 pages, 9.31 X 6.31 X 0.96 in
Shipping dimensions:
272 pages, 9.31 X 6.31 X 0.96 in
Appropriate for ages:
All ages