The Eastern Front Trilogy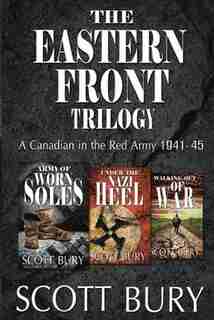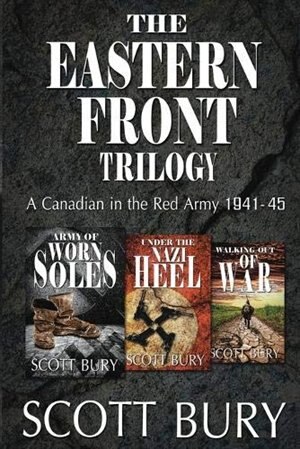 Find In Store
Prices and offers may vary in store
A Canadian in the Soviet Red Army
In 1941, Canadian-born Maurice Bury was drafted into the Soviet Red Army—just in time to be thrown into the fight against Operation Barbarossa, Nazi Germany's assault on the USSR and the greatest land invasion in history.
Under-equipped, short on ammunition, the Soviets retreat across Ukraine until their boots wear out. When the invaders Maurice, the men under his command along with 5 million other Soviet soldiers. Then it's a struggle against starvation and overwork at the hands of the Nazis in the prison camp.
After escaping the prison camp, taking the men under his command with him, Maurice entered the underground resistance against the Nazi oppressors. When they retreated, he joined the Red Army again, fighting to the final days in Berlin. But Maurice was not out of danger, yet. The final struggle was to return home, to Montreal. To do that, he had to escape Stalin's brutal NKVD.
This is the true story of a Canadian who finds himself in the bloodiest conflict of the 20th century, on the Eastern Front of the Second World War.
Title:
The Eastern Front Trilogy
Product dimensions:
300 pages, 9 X 5 X 0.68 in
Shipping dimensions:
300 pages, 9 X 5 X 0.68 in