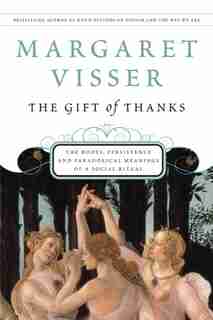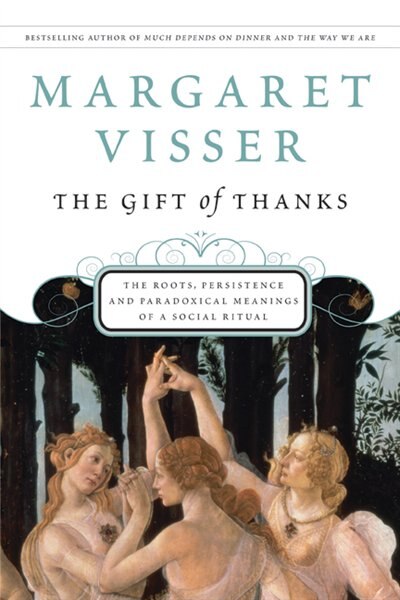 Find In Store
Prices and offers may vary in store
Margaret Visser is an original, one of the first writers to establish the art of narrative non-fiction in Canada. Her bestselling books, including The Rituals of Dinner and The Geometry of Love, masterfully explore the anthropology of everyday life, opening up the interconnected world that we otherwise might not see.
    In The Gift of Thanks, Visser turns her keen eye and far-ranging scholarship to the act of gratitude, embodied in the deceptively simple phrase "thank you." Those two words become a springboard for a fascinating inquiry into all aspects of gratitude, from how and why children are taught to give thanks, to the difference between speaking the words and feeling them. She examines the ways in which being grateful is understood in different cultures and how acts of reciprocation or rejection are treated in folklore, mythology and fiction. Thankfulness, when properly understood, is a choice and a source of happiness that can be cultivated.
    In Margaret Visser's hands, gratitude becomes a key to understanding the assumptions, hopes, preferences and fears that underlie everyday behaviour. She demonstrates that the North American habit of offering thanks to virtually anyone in almost any situation can be baffling—and even offensive—to someone with different cultural expectations. Reflecting on North American customs, she argues that our own notions of gratitude influence a wide range of traditions, such as the wrapping of gifts, the ritual of Remembrance Day ceremonies and even the exchange of compliments. With every page, The Gift of Thanks reveals a new and unexpected truth to ponder. Visser's extraordinary insights into gratefulness will leave you both thankful and newly aware of the power of those two important words.
Product dimensions:
512 pages, 9.69 X 7 X 1.58 in
Shipping dimensions:
512 pages, 9.69 X 7 X 1.58 in
Published:
August 25, 2008
Publisher:
HarperCollins Publishers Ltd
Appropriate for ages:
All ages