The Goddess: Colorizing Journal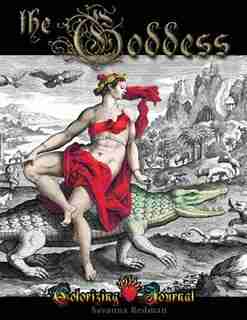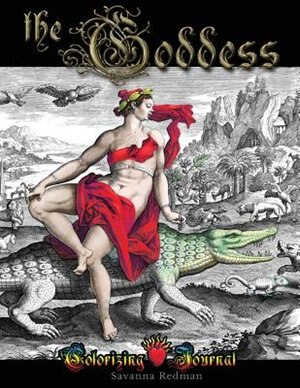 Find In Store
Prices and offers may vary in store
A JOURNAL TO INSPIRE, ENLIGHTEN AND ENTERTAIN.
The Goddess Colorizing Journal is a thought provoking curation of mythological goddesses by master artists, brilliant quotes by creative minds and embellished journal pages. Choose your quill; be it goose, raven, peacock or swan, and your rainbows of ink: discover the magic.
Colorizing beautiful artwork and journaling work together, they swim through the subconscious breaking the chains, removing the dust and freeing the mind.
The embellished journal pages are a place to explore thoughts, ponder the symbolism buried in the drawings and the deeper meanings of quotes by visionaries, artists, and writers.
This journal features full-page drawings of beautiful goddesses from western art; Venus, Diana, Minerva ... and allegorical goddess personifying the senses, time, history, the elements and the continents; where abstract ideas are distilled into beautiful drawings by master artists.
Many of the drawings in this curated collection are from the fifteenth and sixteenth century. Hundreds of years of damage from age and mishandling have been erased, the images carefully repaired and their beauty restored.
Sharpen your quill and enjoy.
-- TWO ESSENTIAL ACTIVITIES THAT SUPPORT A HEALTHY MIND --
WARNING: The combination of journaling and colorizing beautiful works of art -- for as little as twenty minutes a day -- can have life altering effects.
The two working together, create a synergistic effect that alters brainwaves and blows the dust off of neuropathways. Hours later, unexpected side effects can occur. Including but not limited to; moments of euphoria, giddy sensations of well-being, laughing out loud, colors seem brighter, creative ideas arrive out of the freaking blue and epiphanies are not uncommon.
Title:
The Goddess: Colorizing Journal
Product dimensions:
212 pages, 11 X 8.5 X 0.45 in
Shipping dimensions:
212 pages, 11 X 8.5 X 0.45 in
Publisher:
Nereid Press LLC
Appropriate for ages:
All ages