The Hand That Feeds You: A Novel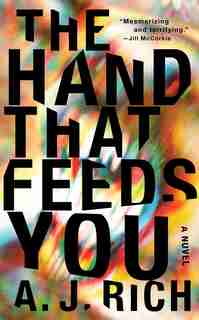 Find In Store
Prices and offers may vary in store
From celebrated authors Amy Hempel and Jill Ciment writing as A.J. Rich, a smart, thrilling, sexy, and emotionally riveting novel of psychological suspense about an accomplished woman involved with a man who proves to be an imposter.

Morgan Prager, at age thirty, is completing her thesis on victim psychology at John Jay College of Criminal Justice in Manhattan. She is newly engaged to Bennett, a seductive but possessive and secretive man. She returns from class one day to find Bennett mauled to death, and her dogs—a Great Pyrenees and two pit bulls she has rescued—covered in blood. Bewildered and devastated that her dogs could have committed such violence, she worries that she might suffer from one of the syndromes she studies: pathological altruism, when selfless acts do more damage than good.

When Morgan tries to locate Bennett's parents to tell them about their son's hideous death, she discovers he was not the man he said he was. Everything he has told her—where he was born, where he lives and works—was a lie. In fact, he has several fiancées, and fits the clinical definition of a sociopath. And then, one by one, these other women are murdered. Suddenly Morgan's research into Bennett takes on the urgency of survival: to stay alive, she must find out who is killing the women Bennett was closest to.

Unsettling and highly suspenseful, this is a brilliant collaboration between two outstanding writers.
Title:
The Hand That Feeds You: A Novel
Product dimensions:
288 pages, 8.38 X 5.5 X 1 in
Shipping dimensions:
288 pages, 8.38 X 5.5 X 1 in
Appropriate for ages:
All ages