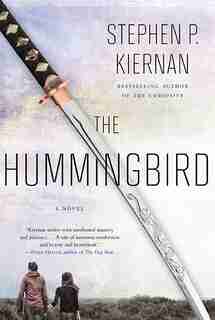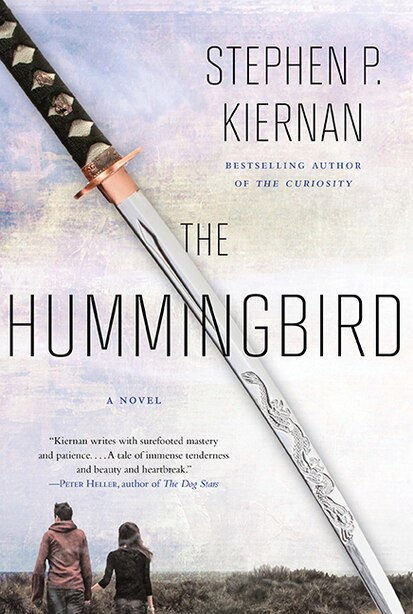 Find In Store
Prices and offers may vary in store
From the author of the acclaimed debut novel The Curiosity comes an emotionally resonant tale about a woman who must take care of two wounded men-one, her soldier-husband, just home from the war in Iraq; the other, a dying World War II scholar-historian who harbours a long-buried secret. At once a tantalizing wartime mystery and a moving tale of living, loving and dying, The Hummingbird is the thrilling, heart-wrenching new adventure from Stephen P. Kiernan.
Deborah Porter is a registered nurse and hospice worker, the caregiver of last resort for the cantankerous Barcley Reed, a dying history professor who lives on Oregon''s picturesque Lake Oswego. Deborah is surprised to find that her newest charge''s books have all been removed from the library at Portland State University, where he taught for many years. When she asks him why, he reveals that his career was derailed by a long-ago academic scandal but is reluctant to say more. Deborah herself is in a vulnerable place: her husband, Michael, a soldier just back from his third tour of duty in Iraq, has returned home a changed man. For the first time, Deborah, a woman whose life mission is to minister to those who are hurting, is at a loss to help the person who is most precious to her.
When Reed learns of Deborah''s despair, he makes a decision to reveal to her the provocative historical research at the root of his professional downfall-the little-known story of a Japanese air attack on the US mainland during the Second World War and its aftermath. For, the professor feels, somewhere in that story lies a lesson that can help Deborah save her marriage. It might be "a work of genius, a story that the world must be told," he tells her, or "the bizarre product of an old man''s deluded fictions." His only condition: she must tell him, at the story''s conclusion, whether or not she believes it is true. What follows is a grand adventure that asks "what if?" and that may have the power to heal lives.
PRAISE FOR THE CURIOSITY
"One of the most assured debuts in years, a book that will stop your heart and start it again." -JUSTIN CRONIN, BESTSELLING AUTHOR OF THE PASSAGE
Product dimensions:
320 pages, 9 X 6 X 0.8 in
Shipping dimensions:
320 pages, 9 X 6 X 0.8 in
Published:
October 15, 2018
Appropriate for ages:
All ages