The Last Human: A Guide to Twenty-Two Species of Extinct Humans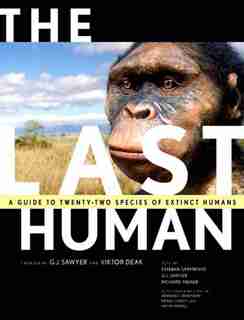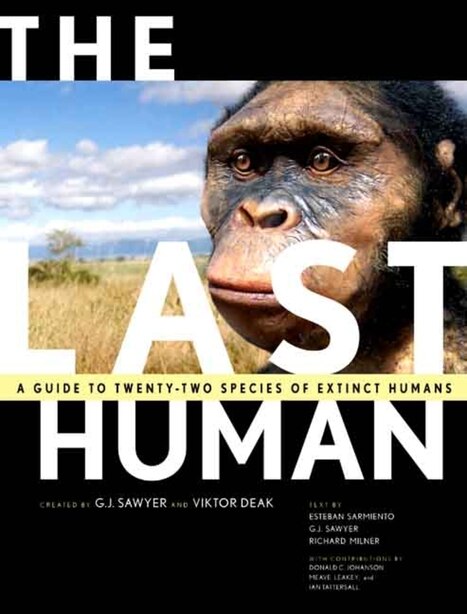 Find In Store
Prices and offers may vary in store
The first opportunity to meet our extinct human ancestors face-to-face, through life-size reconstructions and detailed descriptions

"This unusual book draws on three-dimensional recreations to bring to life 22 of our long-vanished ancestors. . . . Convey(s) both scientific information and the sense that these were once thinking, feeling creatures."—Scientific American

"Although the art is spectacular—reason enough to spend a lot of time with this book—its triumph is science."—Nan Crystal Arens, American Paleontologist

This book tells the story of human evolution, the epic of Homo sapiens and its colorful precursors and relatives. The story begins in Africa, six to seven million years ago, and encompasses twenty known human species, of which Homo sapiens is the sole survivor. Illustrated with spectacular, three-dimensional scientific reconstructions portrayed in their natural habitat developed by a team of physical anthropologists at the American Museum of Natural History and in concert with experts from around the world, the book is both a guide to extinct human species and an astonishing hominid family photo album. The Last Human presents a comprehensive account of each species with information on its emergence, chronology, geographic range, classification, physiology, lifestyle, habitat, environment, cultural achievements, co-existing species, and possible reasons for extinction. Also included are summaries of fossil discoveries, controversies, and publications. What emerges from the fossil story is a new understanding of Homo sapiens. No longer credible is the notion that our species is the end product of a single lineage, improved over generations by natural selection. Rather, the fossil record shows, we are a species with widely varied precursors, and our family tree is characterized by many branchings and repeated extinctions.
Title:
The Last Human: A Guide to Twenty-Two Species of Extinct Humans
Product dimensions:
256 pages, 10.5 X 8 X 0.77 in
Shipping dimensions:
256 pages, 10.5 X 8 X 0.77 in
Publisher:
Yale University Press
Appropriate for ages:
All ages