The Laws Of Bronze: Love One Another, Become One People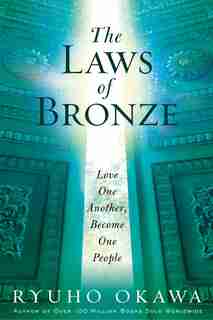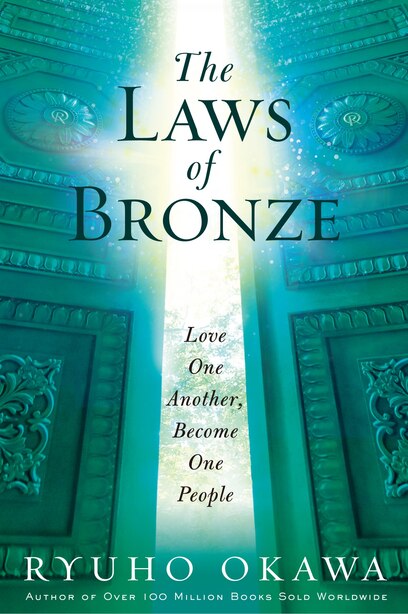 Find In Store
To check store inventory,
Prices and offers may vary in store
The Laws of Bronze: Love One Another, Become One People is the 25th volume of the Laws of Series by Ryuho Okawa. Following the releases of The Laws of Mission in 2017 and The Laws of Faith in 2018, this latest volume will help the readers deepen their faith and elevate their awareness to a global scale and even to the cosmic level.This book is a compilation of five lectures that Ryuho Okawa gave in 2017 and 2018, each presenting a new way of life for all of us living on planet Earth today. It begins with a topic on an enthusiastic way of living, which lets us open a new path in life, lead and guide others'' growth, and contribute to the development of our country. In Chapter 2, Okawa shows that the spirit of self-dedication is a virtue we need to cultivate to serve the world. He illustrates this point by using examples of lives of legendary and revered figures in history, such as Socrates, Abraham Lincoln, Jesus Christ, Martin Luther King Jr., Jan Hus, Joan of Arc, and Shakyamuni Buddha. In Chapter 3, Okawa explains that the bronze doors of religious establishments are the symbol that protects the holy sanctuary from the secular world. He calls on people who want to find true faith to enter through this narrow gate however difficult it may be, as true faith has the power to overcome difference in race, nationality, and religion. Chapter 4 presents a way of life that we need to embrace as we enter a new space age. Okawa reveals that people from outer space have come to Earth to learn about love and that spreading the ideas of liberty, democracy, and faith is the key to opening a future filled with hope. In the concluding chapter, Okawa emphasizes the significance of the power to spread love around the world. Love is God''s energy that dwells in each of us that empowers us to practice gratitude, forgiveness, justice, and love, uniting us all.This miraculous and inspiring book will show the keys to living a spiritual life of truth regardless of their age, gender, or race. With the advancement of science and technology leading to longer life-span, many people are seeking out a way to lead a meaningful life with purpose and direction. This book will show people from all walks of life that they can solve their problems in life both on an individual level and on a global scale by finding faith and practicing love. When all of us in this planet discover our common spiritual origin revealed in this book, we can truly love one another and become one people on Earth.
Title:
The Laws Of Bronze: Love One Another, Become One People
Product dimensions:
208 pages, 8.19 X 5.46 X 0.75 in
Shipping dimensions:
208 pages, 8.19 X 5.46 X 0.75 in
Appropriate for ages:
All ages