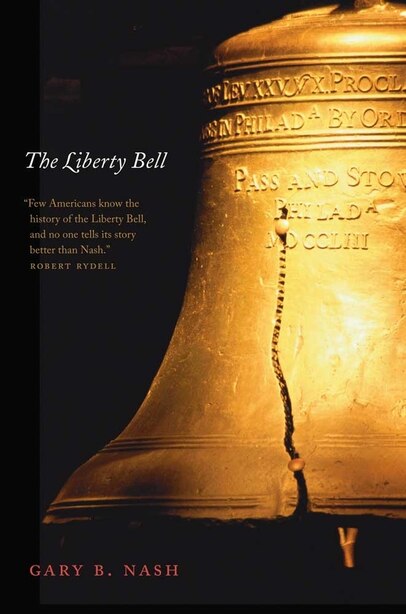 Find In Store
Prices and offers may vary in store
The distinguished historian Gary B. Nash recasts the legacy of one of America's most enduring icons of freedom

Each year, more than two million visitors line up near Philadelphia's Independence Hall and wait to gaze upon a flawed mass of metal forged more than two and a half centuries ago. Since its original casting in England in 1751, the Liberty Bell has survived a precarious journey on the road to becoming a symbol of the American identity, and in this masterful work, Gary B. Nash reveals how and why this voiceless bell continues to speak such volumes about our nation.
A serious cultural history rooted in detailed research, Nash's book explores the impetus behind the bell's creation, as well as its evolutions in meaning through successive generations. With attention to Pennsylvania's Quaker roots, he analyzes the biblical passage from Leviticus that provided the bell's inscription and the valiant efforts of Philadelphia's unheralded brass founders who attempted to recast the bell after it cracked upon delivery from London's venerable Whitechapel Foundry. Nash fills in much-needed context surrounding the bell's role in announcing the Declaration of Independence and recounts the lesser-known histories of its seven later trips around the nation, when it served as a reminder of America's indomitable spirit in times of conflict. Drawing upon fascinating primary source documents, Nash's book continues a remarkable dialogue about a symbol of American patriotism second only in importance to the Stars and Stripes.
Product dimensions:
256 pages, 8.25 X 5.5 X 0.68 in
Shipping dimensions:
256 pages, 8.25 X 5.5 X 0.68 in
Published:
February 22, 2011
Publisher:
Yale University Press
Appropriate for ages:
All ages