THE LIFE OF MOSHELE DE ZINGER: HOW MY SINGING SAVED MY LIFE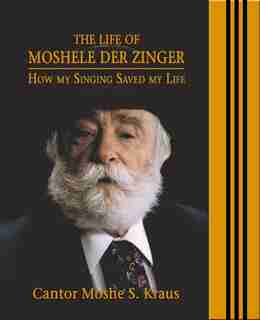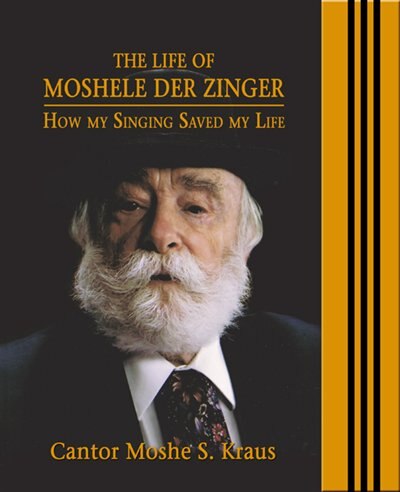 Find In Store
To check store inventory,
Prices and offers may vary in store
Cantor Moshe Kraus, 94, for decades used his legendary voice to uplift audiences across Europe, the Americas, Israel and elsewhere. His listeners included 1400 Jewish children tragically murdered and the late Elie Weisel. His singing saved his life as a prisoner in Bergen-Belsen concentration camp, although he weighed only 35 kilos when the camp was finally liberated. His memoirs, written for general readers, contain virtually not a dull line and countless insightful and often highly-amusing anecdotes. In short, a fascinating book.
Hon. David Kilgour, J.D.,
---
Nobel Peace Prize nominee

Although Cantor Moshe Kraus was not the Cantor of our synagogue, I met him quite often. He was everywhere, inspiring with his melodies, emotionally moving with his prayers. And if he wanted, he could recite the prayers with a rarely matched combination of speed and accuracy.

But forget about speed when you read this book. Take your time, and digest it. And if you want inspiration, grab this book.

Every time I met Cantor Kraus, he had a story. A different story, always either funny or uplifting. As the years went by, I was wishing more and more that he find a way to preserve all these stories. I suspect that there are many more stories in his arsenal, but for the time being, we should all be grateful to Cantor Kraus for his extraordinary memory, for his enormous life achievements in often impossible circumstances, and for committing to writing the legacy he breathed all his life.

Rabbi Dr. Reuven P. Bulka, C.M.,
---
Rabbi Emeritus, Congregation Machzikei Hadas

When I was Canadian Ambassador to Hungary, Cantor Moshe Kraus came to Budapest during Hanukkah in December 2005, to light the candles in the Menorah in front of the magnificent Parliament buildings. I still remember the sight of this man in his 80's being lifted up by a cherry picker, torch in hand, on eight cold and wintry evenings. I later accompanied him on a tour of Budapest's Great Synagogue and heard him sing before the Torah ark. He told me that it was from the ghetto around the Synagogue that he and other Jews were led away to the concentration camps.

In the years since returning to Ottawa, I have learned much from Moshe about the love of God, humanity and the power of forgiveness. As Moshe says in his book, he is a storyteller -- a wonderful storyteller where tales are offered with a dose of wisdom. This book is Moshe's gift to our own and future generations who will be able to share his joy and sorrows and benefit from his wisdom and compassion.

Robert Hage,
---
Former Canadian Ambassador to Hungary and Slovenia
Title:
THE LIFE OF MOSHELE DE ZINGER: HOW MY SINGING SAVED MY LIFE
Product dimensions:
245 pages, 9 X 7 X 0 in
Shipping dimensions:
245 pages, 9 X 7 X 0 in
Publisher:
Baico Publishing
Appropriate for ages:
All ages