The Lost Art of How to Find Things: Freedom from forgetting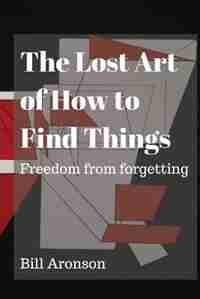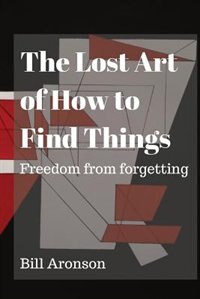 Buy In Store
Prices and offers may vary in store
Do you want to boost your self-confidence, clarity and communication skills? The fastest way to do that is to double your memory. Learn how to build new neural networks and upgrade your brain's infrastructure and software. Memory coach and entrepreneur Bill Aronson will show you why it is vital to make this investment in your cognitive ability and will start you on the journey of how by helping you find your precious possessions. He will explain why improving memory is not about recalling your past; it is to assist you to create your future.
Losing and forgetting things is not necessary and does not support you to live an extraordinary life.
So if you are one of those people who spend time looking for things that you have misplaced, this book is a treat. It describes the five-step process that will eliminate ever losing anything again. Because we are all human, he provides a backup process to follow if the worst does happen.
If you lose things on a regular basis, you could be wasting the equivalent of two weeks a year. On top of that, some of your possessions may never come back and so you will have to replace them. This is not only a complete waste of your money; you end up not feeling too good about yourself. How can you be at the top of your game if you are distracted by such a simple problem?
Rather than make you feel guilty, he uses the problem as a doorway to a surprising new world. As your memory improves, so does your ability to learn and transform. It is certain that 'digital dementia' is only going to get worse as the pace of change accelerates. On the plus side, those who train their memory report greater self-confidence, clarity and the ability to communicate. When you can speak without notes, have all the facts and figures at your fingertips and address people by name, everything changes for the better. This book will give you a taste of what is possible with just a little imagination.
Title:
The Lost Art of How to Find Things: Freedom from forgetting
Format:
Paperback
Product dimensions:
56 pages, 9 X 6 X 0.13 in
Shipping dimensions:
56 pages, 9 X 6 X 0.13 in
Published:
27 juin 2016
Publisher:
Bill Aronson
Language:
English
The following ISBNs are associated with this title:
ISBN - 10:0994638604
ISBN - 13:9780994638601
Look for similar items by category: