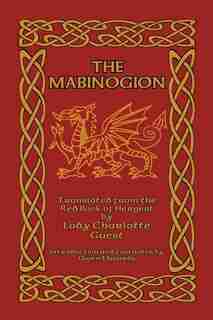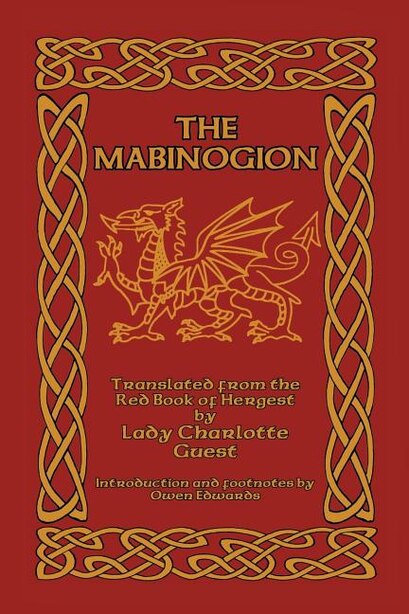 Prices and offers may vary in store
Translated from the Red Book of Hergest by Lady Charlotte Guest. Introduction and footnotes by Owen Edwards.
The complete collection of eleven prose stories collated from medieval Welsh manuscripts. Drawing on pre-Christian Celtic mythology—with some of the themes having been dated back to the early Iron Age—this marvelous compendium of tales contains some of the oldest European folklore in existence.
The source material—the Red Book of Hergest, or Llyfr Goch Hergest, first appeared around 1382 as a complete document, although older manuscript fragments have been found.
The first volume of the Mabinogion focuses on three Welsh versions of the Arthurian Tales, called the Three Romances (Y Tair Rhamant). It contains much material not found in any other version of the Arthurian legend, and scholars hold that this was the original legend upon which all others were based.
The second volume contains a number of stories from Welsh legend, dating from well before medieval times, and includes the tales of Kilhwch and Olwen—from which other Arthurian traditions were drawn. Also included is the Dream of Maxen Wledig—which tells of the Roman Emperor Magnus Maximus who, as a commander in Roman-occupied Britain, assembled a Celtic army and assumed the title of Emperor of the Western Roman Empire.
The third volume focuses on the character of Pryderi fab Pwyll, king of Dyfed, and contains the Four Branches of the Mabinogi—which tell of his parents, birth, marriage, conflict, adventures, and ultimate tragedy. This volume contains the oldest works of Welsh mythology.
This new edition has been completely reset, but contains all the wonderful original artwork which appeared in the famous 1902 edition assembled by Welsh scholar Owen Edwards.
From the introduction:
"Some of the Mabinogion [has] been reconstructed in Norman and Crusading times, but they contain reminiscences of a more distant period, often but half understood by the later story-teller. Among these are
"The Dream of Rhonabwy," "The Lady of the Fountain," and "Peredur the son of Evrawc"—the three which happen to come first in the Red Book. These are Christian, but with distant glimpses of Celtic heathenism. The adventures are all grouped around Arthur and his knights; and a kind of connection is given to the three tales by the presence of Owen and his mysterious ravens.
"Others, especially the four Mabinogion properly so called and the Tale of Lludd and Llevelys, are far older; they are older than Christianity, and older than Arthur . . .[they are] all in a perfectly pagan atmosphere, neither the introduction of Christianity nor the growth of chivalry having affected them to any extent."
Title:
The Mabinogion
Format:
Paperback
Product dimensions:
280 pages, 9 X 6 X 0.63 in
Shipping dimensions:
280 pages, 9 X 6 X 0.63 in
Published:
October 31, 2016
Publisher:
Sandycroft Publications
Language:
English
The following ISBNs are associated with this title:
ISBN - 10:1684186056
ISBN - 13:9781684186051
Look for similar items by category: