The Mind-Body Cure: Heal Your Pain, Anxiety, and Fatigue by Controlling Chronic Stress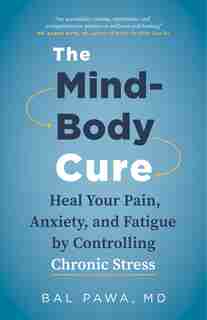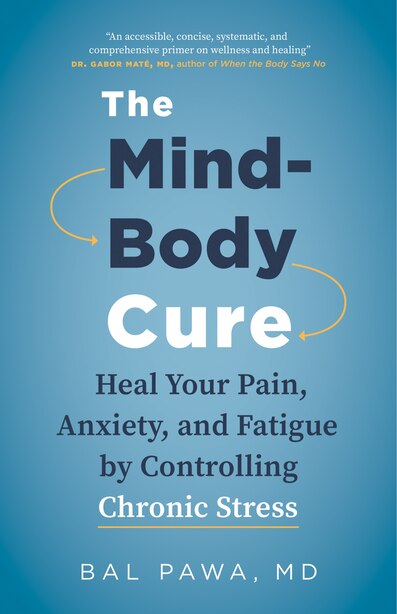 Find In Store
To check store inventory,
Prices and offers may vary in store
"An accessible, concise, systematic, and comprehensive primer on wellness and healing."-Dr. Gabor Maté, MD, author of When the Body Says No: The Cost of Hidden Stress
Do you regularly experience chronic pain, anxiety, fatigue, gut issues, or other symptoms of chronic stress? The Mind-Body Cure will teach you how to manage your stress hormones and eliminate chronic stress in 7 simple steps.
In The Mind-Body Cure, Bal Pawa, MD shares her own story of chronic pain following a tragic car accident. Only when she recognized how stress hormones were disrupting every system in her body, from digestion to immunity to sleep, was she able to reclaim her health. Having healed herself-and many patients since-Dr. Pawa now shares the secrets to long-lasting health and wellness in The Mind-Body Cure.
Most people today are familiar with chronic stress-whether it's family or work pressures, the anxiety we experience each day never seems to end. It may even feel like we're always in fight-or-flight mode. As Dr. Pawa explains, the continuous and excessive release of stress hormones in our bodies are behind 75 percent of visits to a doctor's office. What if we could manage our stress and its harmful side effects with easy and affordable tools? The Mind-Body Cure teaches you to do just that.
Dr. Pawa's original REFRAME Toolkit offers 7 simple ways to reduce chronic stress, including making specific changes to your diet, sleep, exercise habits, and more tools including meditation and mindfulness techniques. Interweaving evidence-based science with practical advice to calm your mind, The Mind-Body Cure helps you move from primitive fight-or-flight mode to send healing hormones into your body instead.
Praise for The Mind-Body Cure
"What a wonderful combination of medical smarts with heartfelt practical wisdom! Comprehensive, full of examples, and always so useful, The Mind-Body Cure is an excellent book."
-Rick Hanson, Ph.D., New York Times-bestselling author of Budda's Brain, NeuroDharma, Just One Thing
"Dr. Pawa moves mind-body medicine from the margins to the mainstream. Written with compassion, dedication, and rigorous science, this book is the definitive guide to holistic health-both for those who know the mind's power to help heal the body and for those who have yet to discover it."
-Shimi Kang, MD, psychiatrist, and bestselling author of The Dolphin Parent and The Tech Solution
"Dr. Bal Pawa is a compassionate physician who successfully integrates recommendations for the mind and body. She helps us realize that our thoughts can be our reality, especially when it comes to our health. And she explains how hormones affect our sleep, immune system, and emotions and how we can support them for optimal health."
-Lorna R. Vanderhaeghe, author of A Smart Woman's Guide to Hormones
Title:
The Mind-Body Cure: Heal Your Pain, Anxiety, and Fatigue by Controlling Chronic Stress
Product dimensions:
288 pages, 8.5 X 5.5 X 0.9 in
Shipping dimensions:
288 pages, 8.5 X 5.5 X 0.9 in
Published:
September 15, 2020
Publisher:
Greystone Books
Appropriate for ages:
All ages