The Names In The Hat: A Novel of Personal and Political Transformation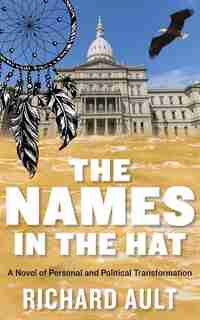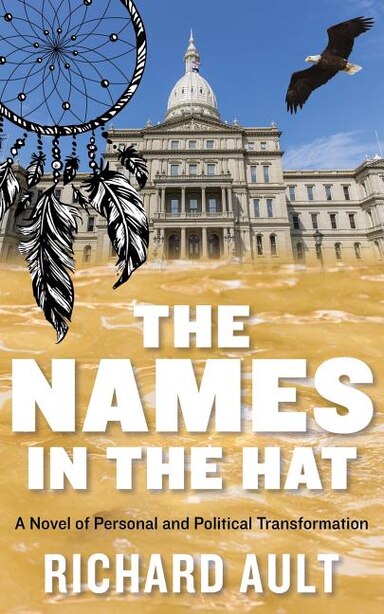 Even before William Boykin begins his tumultuous term as U.S. President, the people of Flint, Michigan, have long suffered from lead in their water system, a humanitarian crisis resulting from the arrogance of state politicians. Fractured trust in government is widespread. Out of this turbulence emerges Charlie Birnbaum, the Independent U.S. Congressman from Flint Township. He is elected governor in 2018, running on the theme of fundamental systemic change. "It's not enough to change the players," he says. "It's time to change the game."
Upon taking office he initiates a process by which twenty-five citizens are chosen by lot to form a constitutional council, a group with highly diverse origins, personalities and political thinking. Their journey of ideas takes them from ancient Greek and Naitve American governance structures to the social architecture of the internet, social media and the contemporary concepts of Peer Progressives. Along the way, they must deal with their own conflicts as well was those created by outside forces.
An initially reluctant member of this group is Angelo RoundSky, an Ojibwe from the northern Michigan Eagletown reservation. From a place of bitterness and low self-esteem, Angelo grows as a leader with the encouragement of his girlfriend/fiance, his fellow team members, and a remarkable native vision quest experience. When Governor Birnbaum is seriously wounded by a would-be assassin, Angelo assumes the role of temporary "battle chief" to achieve victory for the group's final proposals of constitutional change over powerful forces of resistance from both within and outside the state.
Dr. Richard Ault has spent his entire working career in the business of innovation and change, experience that is reflected in this book. He began as a high school teacher of English and a course called Problems in Democracy before becoming the school principal at the age of twenty-seven. He worked most of his life, however, as an international consultant to organizations large (General Motors, Alcoa, Brown and Root, Champion International and others) and small (an Off-Broadway theater company), private and public (the Electric Trust of South Australia, the Sydney Water Board, the Executive Office of the President of the United States). He has published articles, book chapters, a poem, and a non-fiction book all on cultural change in large social systems. His personal essay, "Living in the Nuthouse," appears online at biostories.com. In his first novel, The Names in the Hat, Ault turns his passion for innovation to the subject of the structure of democracy itself.
Title:
The Names In The Hat: A Novel of Personal and Political Transformation
Format:
Paperback
Product dimensions:
274 pages, 8 X 5 X 0.58 in
Shipping dimensions:
274 pages, 8 X 5 X 0.58 in
Published:
June 27, 2018
Publisher:
Richard Ault
Language:
English
The following ISBNs are associated with this title:
ISBN - 10:194399577X
ISBN - 13:9781943995776
Look for similar items by category: