Narrow Edge: A Tiny Bird, an Ancient Crab, and an Epic Journey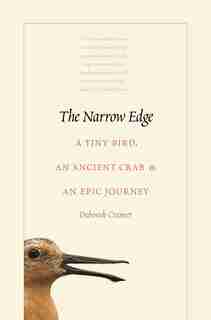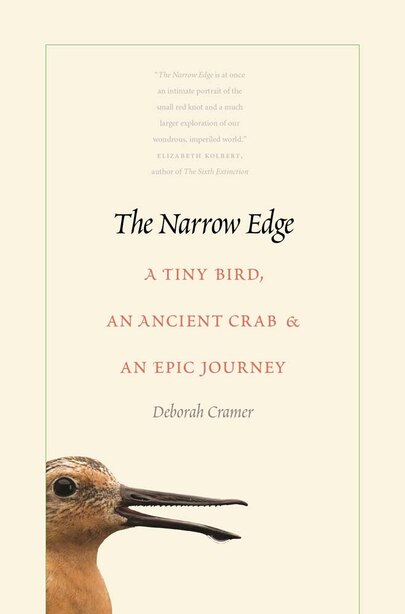 Find In Store
Prices and offers may vary in store
In a volume as urgent and eloquent as Rachel Carson's Silent Spring, this book—winner of the Southern Environmental Law Center's 2016 Reed Environmental Writing Award in the book category—reveals how the health and well-being of a tiny bird and an ancient crab mirrors our own

Winner of the 2016 Rachel Carson Environment Book Award given by the Society of Environmental Journalists
 
"[Cramer] writes . . . 'By the end of this journey I am more in awe than when I began.' Follow her graceful writing for the full 9,500 miles and you will share in that awe."—Laurence A. Marschall, Natural History

"Her writing is vivid, novelistic . . . The resulting book is everything a natural history should be."—Living Bird

Each year, red knots, sandpipers weighing no more than a coffee cup, fly a near-miraculous 19,000 miles from the tip of South America to their nesting grounds in the Arctic and back. Along the way, they double their weight by gorging on millions of tiny horseshoe crab eggs. Horseshoe crabs, ancient animals that come ashore but once a year, are vital to humans, too: their blue blood safeguards our health. Now, the rufa red knot, newly listed as threatened under the Endangered Species Act, will likely face extinction in the foreseeable future across its entire range, 40 states and 27 countries. The first United States bird listed because global warming imperils its existence, it will not be the last: the red knot is the twenty-first century's "canary in the coal mine." Logging thousands of miles following the knots, shivering with the birds out on the snowy tundra, tracking them down in bug-infested marshes, Cramer vividly portrays what's at stake for millions of shorebirds and hundreds of millions of people living at the sea edge. The Narrow Edge offers an uplifting portrait of the tenacity of tiny birds and of the many people who, on the sea edge we all share, keep knots flying and offer them safe harbor.
Winner of the 2016 National Academies Communications Award for best book that honors the best in science communications. Sponsored by the Keck Futures Initiative—a program of the National Academies of Sciences, Engineering, and Medicine, with the support of the W.M. Keck Foundation
Title:
Narrow Edge: A Tiny Bird, an Ancient Crab, and an Epic Journey
Product dimensions:
304 pages, 9.25 X 6.13 X 1.06 in
Shipping dimensions:
304 pages, 9.25 X 6.13 X 1.06 in
Publisher:
Yale University Press
Appropriate for ages:
All ages