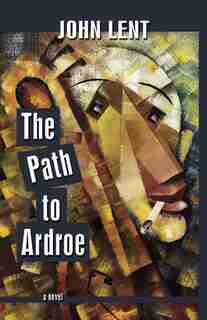 Find In Store
Prices and offers may vary in store
The Path to Ardroe is an exploration of friendship and its limits, life changes, and the challenges and aspirations of writers.
Peter Chisholm wrestles with his craft just as his writer friend Rick Connelly does; so too does the novice Melissa, the daughter of their friends Ronnie and Carol.
Trapped by his own deceptions, Peter finds himself at forty-two without direction and so it seemed an eerie coincidence to him that unplanned events had conspired to place him in Lochinver, Scotland, developing his next novel and seeking out his former lover.
He has gone there to seek a solution to his restlessness and his self-imposed fakery, but he has no idea of the fearful ghosts he will conjure.
In various states of introspection Peter?s friends are also coming to terms with their own life-changing moments.
For emerging writer Melissa Picard, on a six-month trip to Strasbourg, France, it will be her struggle with the past criticisms of her writing.
Through a budding friendship with a celebrated writer and a transformative affair with an artist, she begins to understand that her challenges are not unique, and that to write with a simple purity, the way Derain painted, she must finally listen to her own voice.

Rick Connelly is also at a creative crossroads of self and meaning.
Struggling with the control of his writing voice and intently floundering in his need to show what his father meant to him, he seeks the solitude of nature to reshape his instincts about himself and the life path he has chosen.
Finally there is Tania, who lost her mother too young and whose immigrant roots shape her in ways that she is only beginning to understand.
Faced with her own immanent death from pancreatic cancer, she is stripping her life bare of all pretense while taking stock of the people and events who have made her who she really is.
But it will be Peter Chisholm at the novel?s end, who in a profound epiphany, will discover the fulcrum that balances private compromises with the artistic quandaries of the literary life, and it will not be the revelation he assumed.
Product dimensions:
336 pages, 8.5 X 5.5 X 0.8 in
Shipping dimensions:
336 pages, 8.5 X 5.5 X 0.8 in
Publisher:
Thistledown Press
Appropriate for ages:
All ages