The Present Heart: A Memoir of Love, Loss, and Discovery
Hardcover

|

October 7, 2014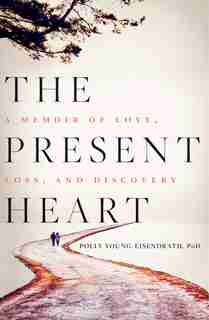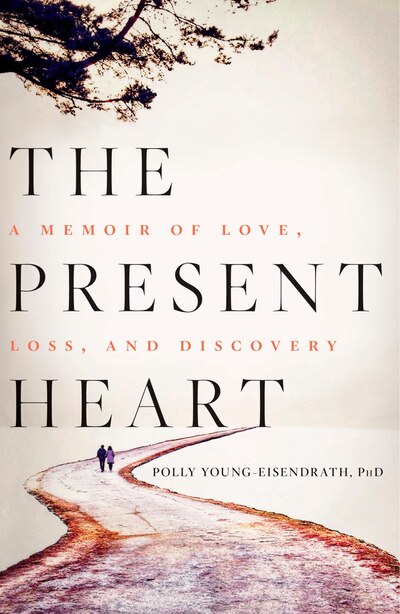 $28.99
list price
save 10%
Prices and offers may vary in store
After a chance encounter with a handsome, idealistic stranger on a plane in 1969, Polly Young-Eisendrath rediscovered Ed Epstein a decade later when she least expected it. After untangling themselves from their existing relationships, they married in 1985 and spent the next 25 years together. They were soul mates, but in 2001, Ed (at the vital age of 53) began to show signs of Alzheimer''s disease. Over the next 10 years, as her husband gradually reversed his mental maturity, Young-Eisendrath was faced with the question, what is love?
The Present Heart is an insightful journey of living in the present moment. In a deeply moving yet unsentimental voice, Young-Eisendrath draws on her lifelong practices of Buddhism and psychoanalysis and her own unique view of love, as well as a circle of profound thinkers including author Abigail Thomas, psychoanalyst Nancy McWilliams, and Buddhist teacher Shinzen Young.

A thoughtful meditation on the human experience, The Present Heart shows how our most intimate relationships, often the source of our greatest pain, can prove to be our path to spiritual enlightenment. The book offers a new perspective on how to maintain engaged, reciprocal relationships—with a partner, parent, child, or friend—under any and all circumstances.
Title:
The Present Heart: A Memoir of Love, Loss, and Discovery
Format:
Hardcover
Product dimensions:
208 pages, 8.71 X 5.72 X 0.73 in
Shipping dimensions:
208 pages, 8.71 X 5.72 X 0.73 in
Published:
October 7, 2014
Publisher:
Potter/Ten Speed/Harmony/Rodale
Language:
English
The following ISBNs are associated with this title:
ISBN - 10:1609613600
ISBN - 13:9781609613600
Look for similar items by category:
Preview Your Review
Your Review Has Been Submitted
NO, I do not recommend this product.
Educational/Developmental Value:
Thank you. Your review has been submitted and will appear here shortly.
Read from the Book
1Ed Epstein was my third husband. This fact might make you think I took marriage lightly, but just the opposite was true. I got married too quickly because I wanted to do the right thing. And, maybe more important, I didn''t know how to evaluate the men who stepped forward and wanted to marry me. Marriage #1 and Marriage #2 were to men who were much older than me: They idealized me and needed me and I thought that meant they loved me. I am sympathetic to my younger self, as I have come to understand her, but she was clueless about choosing a partner and often confused about what she was looking for. As I look back now, I don''t regret my "starter marriages." My growing up being what it was, I congratulate myself on doing as well as I did. It was hard to find a partner when I didn''t know how to look for one, perhaps even harder because I confused being loved with being needed. I always felt my mother "loved" me when she mostly needed me for emotional comfort and sharing.My first marriage took place in my senior year of college. I married a philosophy professor, 15 years older than me, who pursued me for a year with the conviction that he and I were meant for each other. I was Richard''s third wife and became the mother of his second and third children as well as the stepmother for his first son. If I had had my eyes open, I might have wondered about these facts, but they seemed irrelevant at the time. We divorced when I was 27 years old and I moved away (with our two young children) to a distant city and began my graduate studies. Richard and I have remained friends over the years. I am also a friend of his second wife (the one before me) who is the mother of my stepson, my children''s half brother. For most of my children''s growing up, they had plenty of contact with their father. Grown up now, my children recognize how ill matched their parents are.My second marriage, when I was 28, was to one of my graduate school professors, 11 years older than me, who pursued me for a year with the conviction that I was meant for him. Both of my first husbands were intelligent, articulate, and well educated. They had generous spirits and they wanted and needed me, but they were not interested in really getting to know me on a first-person basis. I filled up a place in them that had been empty and that was that. In the first 12 years of my adult life, in which I was mostly married (as a friend once said of me, I was "single for about 10 minutes"), I can now say I was unsure if the person I was sleeping next to in bed could even be called my "friend." My marriages, like most marriages back then, were not reciprocal or mutual. My husbands and I were not equals. As Jane Fonda has aptly put it, they wanted me to be in their stories, but they didn''t want to be in mine.I did not try to change them or rebel against them. As I had with my mother, I tried to adapt to the ways they needed me until I could no longer do so without losing my life force. With Ed Epstein, by contrast, my life force was enhanced and my being was increased. One of the extraordinary things about my relationship with Ed was that I met him before I had married either of these other men. On January 2, 1969, I took a plane from Cleveland, Ohio, to New York City where I was to rendezvous with Richard. He wanted to marry me, but I was unsure about my love for him. When I boarded the plane, I immediately spied in the row behind me what seemed to be an interracial gay couple: two men seated side by side with the black man''s hand cozily placed on the white man''s thigh. "That''s interesting," I thought to myself, having never before seen such a couple. Turning around, I slyly stared through the space between the seats. Then the white guy suddenly popped up and sat down next to me. "Hi," he said. "My name is Eddie Epstein and I noticed you looking at me." Ed was tall, slender, and, it seemed to me, impossibly handsome. He looked directly at me with large liquid deep-brown eyes through long lashes that curled up. His manner was earnest and anxious and his thick black hair rippled down to his shoulders. He told me he was a theater student at New York University and was lonely and confused. He said that he wasn''t gay but had brought home a gay friend from his program because he liked the guy and he wanted to shock his parents. He told me about his life and his difficulties in finding a relationship with a woman (something about there being so many gay men in the theater program and so few women?). Nothing like this had ever before happened to me! Ed was well-spoken, vulnerable, and seemingly open and honest. I still recall what it felt like to be looking straight into his face: It felt like we had known each other forever. The whole thing was exhilarating and frightening and confusing.When he asked about me, I told him about Richard waiting for me at the Integral Yoga Society in uptown Manhattan. I told Ed that Richard had been pursuing me, wanting to marry me, but I was ambivalent. I also told Ed about the year I had just spent abroad in Europe and how it had changed my perspective on myself and my life.When our plane landed, Ed asked me to have dinner with him. "Don''t marry that man. He''s too old for you." I had never before gone off with a stranger--and certainly not with someone who had a male companion--but there was something about Ed that seemed totally familiar and immediately trustworthy. His openness felt just like mine. I was 21 years old and a senior at Ohio University; Ed was 20 years old and a junior at New York University. I got into the taxi with him and his obviously angry friend (who jumped out during a red traffic-light stop in Manhattan) and we continued talking. After dinner we talked all night, and then, the next day, I called Richard to meet us for dinner in the Village. The three of us had an awkward, but friendly, dinner at a Chinese restaurant where Ed and Richard got exactly the same message in their fortune cookie--"You have a mutual friend." They had a laugh over that.Although Ed had made a huge impact, and he wanted a long-distance relationship with me, I reluctantly said goodbye to him and chose to be with Richard. I felt Ed was too young and confused to provide the "stability" my life seemed to call out for (in fact, I was too young and confused). Later in 1969, I married Richard, who convinced me he would "provide security." In the interim between meeting Ed and marrying Richard, Ed and I talked many times by telephone and became friends. I invited Ed to my wedding. He made the long trek on a Greyhound bus from New York City to Athens, Ohio. He showed up after the wedding but was in time for the party. Ed seemed excited to see me, and he brought me the Judy Collins album that included the song "Pretty Polly." Even on the evening of my marriage to Richard, I had the strong feeling that Ed and I belonged together. When Richard and I divorced in 1974, I tried to find Ed. I called all the phone numbers I had for him, but none of them worked. In 1975, I got married again.Then Ed stepped back into my world without my knowing it. He was a graduate student in a seminar I was teaching in the fall of 1981 at Bryn Mawr College where I was on the faculty of the Graduate School of Social Work and Social Research. Ed enrolled in it as a part of his masters degree in clinical social work. It was a clinical seminar on counseling skills, and Ed and I sat across the table from each other for 90 minutes twice a week in class and sometimes we ran into each other outside of class, too. For 6 months, we did not recognize each other because repression was at work. Repression is an unconscious barrier against recognizing something you already know--something that would make you terribly anxious if you recognized it. Ed was now a balding middle-aged man with a beard, no longer slim. When we spoke to each other outside class, we often felt nervous (as we discovered later when we talked about it). Once he slipped on the ice in the parking lot and fell down hard on his side. I felt a shock run through me when I touched his arm to help him up. Although our appearances had changed a lot (not only was Ed different, I no longer had a hippie-style), repression played a bigger part in hiding our actual identities--who we were to each other.On the morning of March 2, 1982, a dream got past my repression: In the dream, I am in bed with Ed as he was when I met him in 1969. I am startled to recognize that he is Eddie Epstein because I know I have an Ed Epstein in my class. I wake up and say to myself, "Could that be the student in my class?" Soothing myself--"I never forget a face; that couldn''t be the same guy"--I go back to sleep. Once again, I have the same dream, but the man in bed with me is older. Again, I wake with anxiety and go back to sleep. The second time I go back to sleep, I dream of being in bed with my student!Ed was scheduled to do a clinical presentation in my seminar--about an African-American family he was seeing, under supervision, in therapy about their son who was gay. Of course, reading his case report contributed to lifting my repression. When Ed came by my office to pick up the video equipment, I asked him to step inside. "Last night I had a dream about a man I knew maybe 15 years ago. He was from New York City and his name was Eddie Epstein," I say hesitantly. Ed looks nervous. "I was a student in New York City around that time, but I don''t remember you. There are a lot of people with the Epstein name." "I met this guy on an airplane flying from Cleveland, Ohio, to New York City in 1969." Ed looks more nervous. "Geez, that''s odd, because I grew up in Cleveland, but I really don''t remember you." "This Eddie Epstein was studying acting in New York," I say, narrowing my gaze to his eyes. "Man, I studied acting in New York City, but I really don''t remember you!"
Editorial Reviews
"The Present Heart asks the question "present for what?" and the answer is "all of it." Caring for two ex-husbands with dementia, one of whom has cashed in her lifesavings, Polly Young-Eisendrath tests her training as a Jungian analyst and Buddhist meditator against the hard rocks of reality. Bypassing self-pity altogether, she finds an immense and surprising capacity for loving without delusion and seeing without blame. Unflinching yet hopeful, her story is an inspiring study in courage." —Kay Larson, author of Where the Heart Beats: John Cage, Zen Buddhism, and the Inner Life of Artists"Polly Young Eisendrath''s brilliant new book skillfully blends Buddhist sensibility with depth psychology to illumine the human heart''s deepest longing for love. Besides shining the bright light of these two wisdom traditions on love in all of its mystery, she also makes her own personal path toward love and its loss transparent. Her well-honed craft, self-awareness through love and loss, and profound understanding of human nature make this book useful to all of us engaged in seeking meaning and relationship." —Grace Schireson, Ph.D., Zen Abbess, Central Valley Zen, author of Zen Women: Beyond Tea Ladies, Iron Maidens, and Macho Masters"Polly Young-Eisendrath illuminates love as a path--not a goal--of self and mutual discovery that goes to the very heart of our nature." —Barry Magid, author of Ending the Pursuit of Happiness"This is a book for anyone who has encountered catastrophic change in a relationship. It is a story of love broken open--the unvarnished account of how a well-known psychoanalyst uses her Buddhist path and community of friends to make room in love for every other emotion--and to thrive again. THE PRESENT HEART left me thinking of May Sarton''s observation: "I am lavish with riches made from loss." —Deborah Anna Luepnitz, Ph.D., author of Schopenhauer''s Porcupines"Polly Young-Eisendrath''s wise, exquisite, heart-opening book will renew your faith in the power of love as a transformative gift and a path of personal awakening. Informed by decades of analytical practice and spiritual inquiry, this intimate story of one woman''s journey through love and loss--and what lies between--deserves a place on your bookshelf next to Elegy for Iris, A Three Dog Life, and About Alice. Read this book!" —Mark Matousek, author of Sex Death Enlightenment and When You''re Falling, Dive"In this provocative and daring memoir, Polly Young-Eisendrath has mined her inner landscape more than most people will ever even dream. Her digging yields surprising gems that will be precious to anyone interested in transforming hardship into wisdom--and even joy." —Jaimal Yogis, author of Saltwater Buddha and The Fear Project"I have rarely seen love articulated so clearly and honestly. What Polly shares with readers will be of inestimable value to everyone in a loving relationship. Such an untrammeled and open-hearted account of love''s journey is a gift to us all." —Toinette Lippe, author of Nothing Left Over: A Plain and Simple Life and Caught in the Act: Reflections on Being, Knowing, and Doing