Railway King of Canada: Sir William Mackenzie, 1849-1923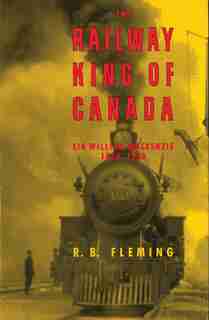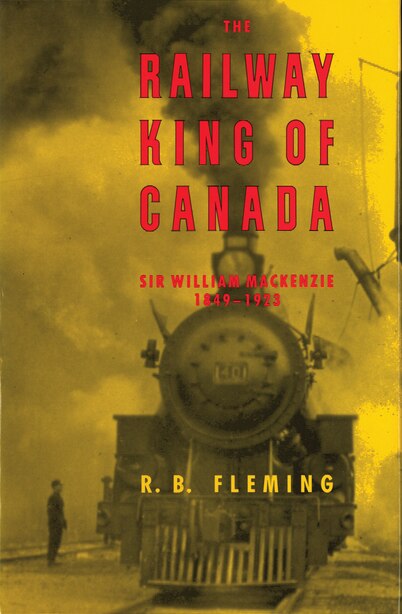 Find In Store
Prices and offers may vary in store
During the first two decades of this century, Sir William Mackenzie was one of Canada's best known entrepreneurs. He spearheaded some of the largest and most technologically advanced projects undertaken in Canada during his lifetime – building enterprises that became the foundations for such major institutions as Canadian National Railways, Brascan, and the Toronto Transit Commission. He built a business empire that stretched from Montreal to British Columbia and to Rio de Janeiro and Sao Paulo in Brazil. It included gas, electric, telephone and transit utilities, railroads, hotels, and steamships as well as substantial coal mining, whaling, and timber interests. For a time Mackenzie also owned Canada's largest newspaper, La Presse. He accumulated an enormous personal fortune, but when he died in 1923, his estate was virtually bankrupt as a result of the dramatic collapse of his Canadian Northern Railway during the First World War.
In an era when the entrepreneur has come to be seen as a media hero and when struggles about the role of state enterprise in the transportation and energy sectors consume public policy debate, it is ironic that Mackenzie is largely forgotten by all but a few historians and railway aficionados. He left no papers to guide biographers. After a decade of gathering and piecing together fragments from an immense array of sources, Rae Fleming has written the first biography of the man that the German press extolled as the "Railway King of Canada."
Mackenzie was wily, crafty, manipulative, and intimidating. Starting as a general contractor in Eldon Township in rural Ontario, he built a small fortune contracting for the CPR in the Selkirks in the 1880s and then moved on to bigger things. Along the way, he funded the first full-length documentary movie, was toasted by the House of Lords, received a knighthood from George V, and developed close friendships with the major politicians of his day, including Borden and Meighen.
In a business biography intended as much for general readers as for a scholarly audience, Fleming offers a revisionist perspective on Mackenzie. He dispels the simplistic approach of those historians and journalists who have depicted Mackenzie and his partner Sir Donald Mann as melodramatic crooks who could have stepped out of the pages of Huckleberry Finn.
Title:
Railway King of Canada: Sir William Mackenzie, 1849-1923
Product dimensions:
316 pages, 9.02 X 5.98 X 0.95 in
Shipping dimensions:
316 pages, 9.02 X 5.98 X 0.95 in
Appropriate for ages:
All ages