The Right Path: How Conservatives Can Unite, Inspire And Take Canada Forward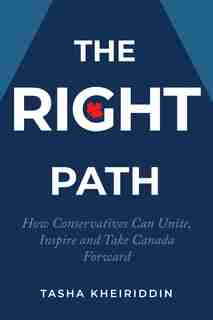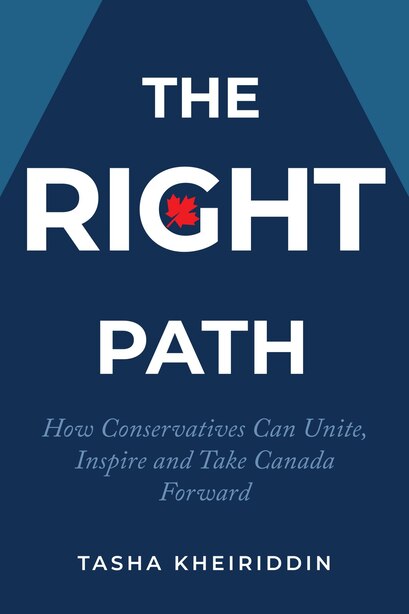 Find In Store
To check store inventory,
Prices and offers may vary in store
As Canadian Conservatives prepare to choose a new leader, their party – and conservatism itself - stands at a crossroads. A political movement inspired by the 18th-century overthrow of French kings struggles to integrate its basic principles in a world of AI, the gig economy, social media, and declining democracy. This challenge is compounded by age-old regional, economic, and cultural divides for Canadian Conservatives.
Brian Mulroney's Progressive Conservative, "grand coalition" of Quebec and the western provinces, has long collapsed. Instead, in the minds of many voters, the party has become associated with anti-immigration, anti-vaccination and anti-urban angst. So which path will the Tories take? Will members heed the siren song of populism and transform their party into a northern offshoot of the American right? Or will they choose to build a big tent party that eschews dog whistles and division in favour of unity and growth?
A provocative new book by conservative author Tasha Kheiriddin examines how the Conservative party got here, where it is now, and how it can move forward to retake the government. She discusses:
- How Prime Minister Justin Trudeau fanned the flames of the populist right – and how this presents a trap for the Tories;
- How the recent Liberal-NDP deal can shift the political center of gravity in favour of Conservatives – if they are smart enough to take it;
- What Conservative policies could look like on issues including climate change, digital privacy, the gig economy, automation, housing unaffordability, indigenous reconciliation, and more;
- Where and how Conservatives need to grow, from geography to generations;
-How Conservatives need to think big to get Canadians' attention – and how an integrated vision; of energy, environment, indigenous and economic policy could position Canada as the global energy superpower of tomorrow while helping tackle climate change.
Tasha Kheiriddin is a public affairs consultant, political commentator, writer and speaker based in Toronto. She is a principal with Navigator Ltd., a lecturer at the Max Bell School of Public Policy at McGill University, and a national political columnist with Postmedia. Named one of Canada's "Top 100 Most Powerful Women" for her two decades in media and communications,
Tasha has also been recognized by the Canadian Bar Association with the Justicia Award for Journalism and the Montreal Economic Institute's Economic Education prize. In her career, she hosted the daily radio program The Tasha Kheiriddin Show on Global News Radio in Toronto, National Affairs on CTV NewsChannel. She served as a member of the editorial board at the National Post and a political analyst for Radio Canada. Tasha is also the co-author of the bestseller, Rescuing Canada's Right: Blueprint for a Conservative Revolution. She also contributed chapters on tax policy and justice to two other books, How To Cut Public Spending (and still win an election) and The Harper Factor: Assessing a Prime Minister's Policy Legacy.
Tasha has worked for several think tanks and advocacy groups, including the Canadian Taxpayers' Federation, the Montreal Economic Institute and the Fraser Institute. A proud member of the Conservative Party of Canada, she volunteered for fifteen years for the federal Progressive Conservative Party, serving as National Youth President and working for both federal and provincial cabinet ministers. The book will be backed by a major social media campaign, national interviews and syndication in major newspapers across Canada.
Title:
The Right Path: How Conservatives Can Unite, Inspire And Take Canada Forward
Product dimensions:
208 pages, 9 X 6 X 0.5 in
Shipping dimensions:
208 pages, 9 X 6 X 0.5 in
Publisher:
Optimum Publishing International
Appropriate for ages:
All ages