The Science of Getting Rich: How To Make Money And Get The Life You Want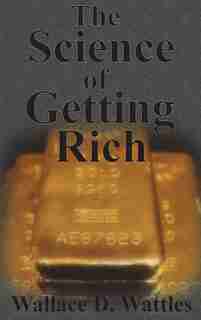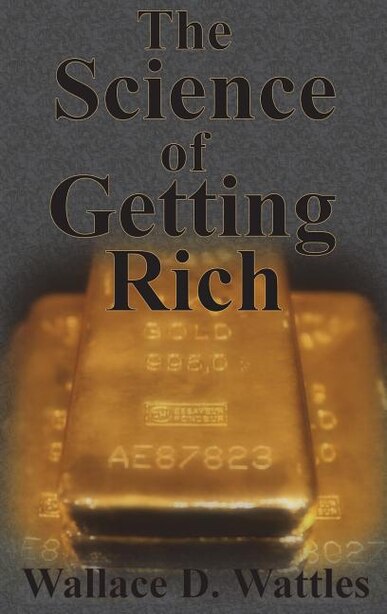 Buy In Store
Prices and offers may vary in store
Unabridged classic edition of The Science of Getting Rich by Wallace D. Wattles. In this classic book on thinking, Wattles describes how each of us shapes the events around us, creating much of the positive riches in our own lives.
Rhonda Byrne, creator of 'The Secret,' said she stumbled across The Science of Getting Rich and has "never been the same."
No student of thought should be without this historic book, provided here in a slim volume with full text at an affordable price.
The Table of Contents is as follows:
PREFACE 3
CHAPTER 1 THE RIGHT TO BE RICH 3
CHAPTER 2 THERE IS A SCIENCE OF GETTING RICH 4
CHAPTER 3 IS OPPORTUNITY MONOPOLIZED? 6
CHAPTER 4 THE FIRST PRINCIPLE IN THE SCIENCE OF GETTING RICH 8
CHAPTER 5 INCREASING LIFE 10
CHAPTER 6 HOW RICHES COME TO YOU 12
CHAPTER 7 GRATITUDE 14
CHAPTER 8 THINKING IN THE CERTAIN WAY 16
CHAPTER 9 HOW TO USE THE WILL 18
CHAPTER 10 FURTHER USE OF THE WILL 20
CHAPTER 11 ACTING IN THE CERTAIN WAY 22
CHAPTER 12 EFFICIENT ACTION 24
CHAPTER 13 GETTING INTO THE RIGHT BUSINESS 26
CHAPTER 14 THE IMPRESSION OF INCREASE 28
CHAPTER 15 THE ADVANCING MAN 29
CHAPTER 16 SOME CAUTIONS, AND CONCLUDING OBSERVATIONS 31
CHAPTER 17 SUMMARY OF THE SCIENCE OF GETTING RICH 33
Title:
The Science of Getting Rich: How To Make Money And Get The Life You Want
Product dimensions:
34 pages, 9.21 X 6.14 X 0.25 in
Shipping dimensions:
34 pages, 9.21 X 6.14 X 0.25 in
Appropriate for ages:
All ages
Look for similar items by category: