The Secret Keeper of Jaipur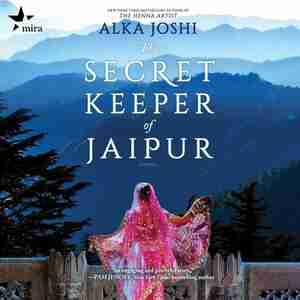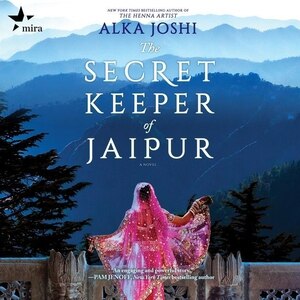 Find In Store
Prices and offers may vary in store
New York Times bestselling author Alka Joshi's sequel to The Henna Artist, The Secret Keeper of Jaipur once again showcases Joshi's rich storytelling and talent for transporting readers to a different cultural place and time with themes that are universal. Here the year is 1969 and Malik, Lashmi's young helper from the first novel, is now an educated young man apprenticed at the Jaipur Palace and working on building the state-of-the-art public movie house when he becomes ensnared in a smuggling scheme that threatens all he aspires to, including the woman he loves.
Twelve years after Lakshmi leaves Jaipur to work at Dr. Kumar's clinic in Shimla, she is now happily married and has taken under her wing a young tribal widow, Nimmi, who is raising her two young children on her own. Gold smuggling is rampant in the nearby mountains and Nimmi's brother has fallen to its temptations. Afraid that her enterprising helper Malik, now a young man who has recently finished his education, will also be lured into this treacherous business, Lakshmi arranges for him to apprentice in Jaipur at the Palace. She is also concerned about the romantic attachment Malik has formed with Nimmi, as she doesn't approve.
Back in the Pink City where he was once a wily street urchin, Malik again encounters the wealthy Singhs, including Samir Singh's feckless son Ravi, who caused Lakshimi's younger sister Radha so much heartache. Malik's is assigned to help Ravi Singh build the new pubic cinema. But when the cinema balcony collapses on opening night, it signals trouble for Malik and for Lakshmi too. Malik is implicated in a ruthless scandal of Ravi's making that will ultimately threaten his livelihood, his reputation and the people he loves most.
Title:
The Secret Keeper of Jaipur
Product dimensions:
5.7 X 5.2 X 1 in
Shipping dimensions:
5.7 X 5.2 X 1 in
Publisher:
Harlequin Audio
Appropriate for ages:
All ages