The Sexual Paradox: Extreme Men, Gifted Women And The Real Gender Gap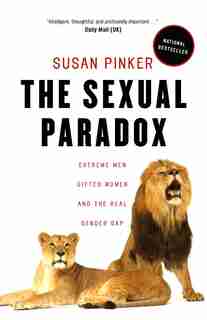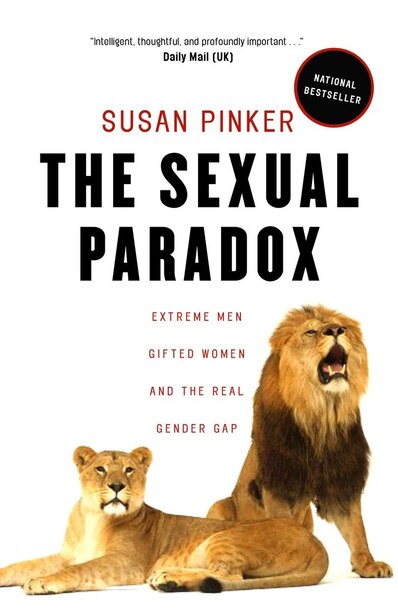 Find In Store
Prices and offers may vary in store
After four decades of eradicating gender barriers at work and in public life, why do men still dominate business, politics and the most highly paid jobs? Why do high-achieving women opt out of successful careers? Psychologist Susan Pinker explores the illuminating answers to these questions in her groundbreaking first book.

In The Sexual Paradox, Susan Pinker takes a hard look at how fundamental sex differences continue to play out in the workplace. By comparing the lives of fragile boys and promising girls, Pinker turns several assumptions upside down: that the sexes are biologically equivalent; that smarts are all it takes to succeed; that men and women have identical goals.

If most children with problems are boys, then why do many of them as adults overcome early obstacles while rafts of competent, even gifted women choose jobs that pay less or decide to opt out at pivotal moments in their careers? Weaving interviews with men and women into the most recent discoveries in psychology, neuroscience and economics, Pinker walks the reader through these minefields: Are men the more fragile sex? Which sex is the happiest at work? What does neuroscience tell us about ambition? Why do some male school drop-outs earn more than the bright, motivated girls who sat beside them in third grade?

Pinker argues that men and women are not clones, and that gender discrimination is just one part of the persistent gender gap. A work world that is satisfying to us all will recognize sex differences, not ignore them or insist that we all be the same.
Title:
The Sexual Paradox: Extreme Men, Gifted Women And The Real Gender Gap
Product dimensions:
368 pages, 7.99 X 5.17 X 0.98 in
Shipping dimensions:
368 pages, 7.99 X 5.17 X 0.98 in
Published:
February 10, 2009
Publisher:
Random House of Canada
Appropriate for ages:
All ages