The Trump Secret: Seeing Through the Past, Present, and Future of the New American President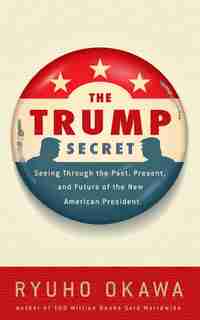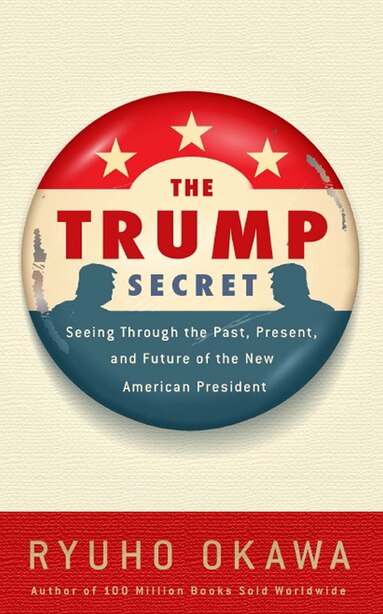 Find In Store
Prices and offers may vary in store
Donald Trump's victory in the 2016 presidential election surprised almost all major vote forecasters who predicted Hillary Clinton's victory. But 10 months earlier, in January 2016, Ryuho Okawa, Global Visionary, a renowned spiritual leader, and international best-selling author, had already foreseen Trump's victory. This book contains a series of lectures and interviews that unveil the secrets to Trump's victory and makes predictions of what will happen under his presidency. This book predicts the coming of a new America that will go through a great transformation from the "red and blue states" to the United States.
Chapter 1 is based on Okawa's lecture given the day after the 2016 presidential election. It forecasts what will happen as a result of Trump's victory, including the end of the Middle East conflict, the U.S. economic strategies against China, Trump's measures against illegal immigrants, his tax policies, and America's future relations with Russia.
Chapter 2 is based on Okawa's public talk given in New York in October 2016. This chapter is Okawa's empowering and encouraging message to the people of the United States of America. He calls on Americans to become aware of America's role as the world leader once again so that we can together achieve freedom, justice, and happiness.
Chapter 3 is based on an interview session recorded in September 2016. In this interview, George Washington speaks through Okawa, and answers questions on various topics, such as views on the 2016 U.S. presidential election, an evaluation of the eight years of Obama administration, and a vision of America in the 21st century.
Chapter 4 unveils Donald Trump's subconscious thoughts, or his honest feelings and intentions, about various issues including Muslim immigration, media's criticisms against him, Chinese expansionism and his plans to "make America great again." Okawa's prediction of Donald Trump's victory in this lecture given on January 5, 2016 came true 10 months later in November 2016.
Title:
The Trump Secret: Seeing Through the Past, Present, and Future of the New American President
Product dimensions:
200 pages, 8.03 X 5.07 X 0.54 in
Shipping dimensions:
200 pages, 8.03 X 5.07 X 0.54 in
Published:
January 20, 2017