The Ultimate Costa Rica Cookbook: Healthy, Quick, & Easy Meals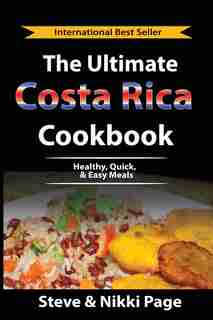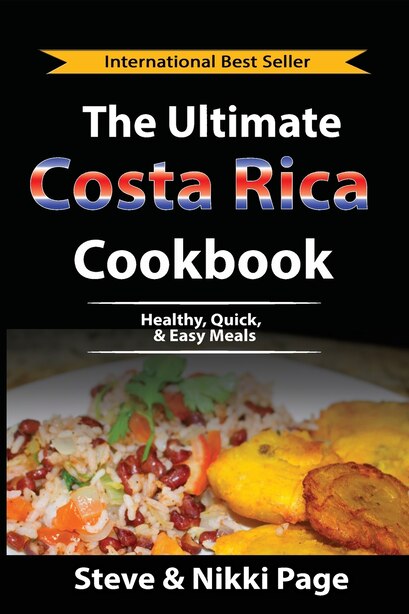 Find In Store
Prices and offers may vary in store
How the heck do you cook in this country?
This International Bestselling "How-to" guide contains information about preparing food on a budget in Costa Rica.
Many people who move to Costa Rica or visit for long periods of time have asked us how to prepare meals, since eating in restaurants is not always an option. "Eating out" can get very expensive too. Many newcomers also have a hard time finding ingredients they are used to cooking with and many cost much more.
This cookbook provides a variety of simple recipes that are affordable, many of which are good for your health. Don't get us wrong, we like our fats and sweets as much as anyone; however, we have learned we feel better and eat cheaper when we prepare healthy meals and snacks. Not to mention our medical expenses have gone down, since our health has improved. A few "not so healthy" recipes are included as well, to help satisfy those cravings from time to time.
In Costa Rica, fruits and vegetables are plentiful and a few varieties some people from other regions may not recognize and may have no idea how to prepare.
What is that?
What does it taste like?
How do I eat it?
Do I eat it raw?
Should I peel it first?
Bestselling Authors Steve & Nikki Page inform you about the common products you can find at farmers markets, fruit stands, and supermarkets. We also answer common questions most people have and give our opinions of which fruits and vegetables are good to experience but necessarily our favorite.
Are you a carnivore?
Costa Rica has a few options on where to purchase your beef, pork, poultry, and fish. Learn where to find the best cuts of meat and the freshest fish. You may be surprised where you start to purchase your meat products.
Includes useful
•Easy To Follow Recipes
•Health Information
•Cost of Ingredients
•Shopping Tips
•Insights from Experts
Title:
The Ultimate Costa Rica Cookbook: Healthy, Quick, & Easy Meals
Product dimensions:
240 pages, 9 X 6 X 0.51 in
Shipping dimensions:
240 pages, 9 X 6 X 0.51 in
Published:
October 27, 2019
Publisher:
Viva Purpose, Inc
Appropriate for ages:
All ages