The War on Police: How the Ferguson Effect is Making America Unsafe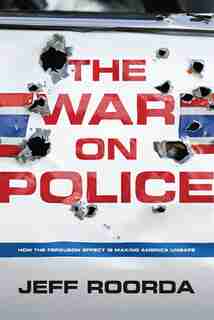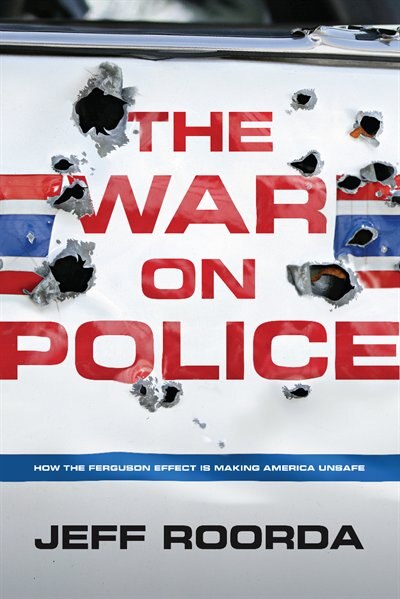 The War on Police is a cop's-eye view of one of the most tumultuous times in recent history for law enforcement, which has spawned a growing movement, fueled by a biased news media and Black Lives Matter, to demonize police across the country.
 
In the wake of the highly publicized shooting of Michael Brown after he robbed a store and attacked Officer Darren Wilson, the media and race-baiters immediately vilified the police. Even though the U.S. Justice Department, having reviewed 35,000 pages of records and forensic evidence and conducted hundreds of interviews, was forced to exonerate Officer Wilson, that meant nothing to angry protesters and the political and media elite. The Obama administration chose to "let the embers of civil unrest burn, fanned by the rhetoric of opportunistic race dividers," says the president of the Law Enforcement Legal Defense Fund. Indeed, the battle lines had already been drawn and the attacks on police that followed Michael Brown's death and Officer Wilson's acquittal have since mushroomed into an all-out war.
 
Complete with an exclusive one-on-one interview with Officer Darren Wilson, The War on Police starts by setting the record straight about the realities on the ground in Ferguson, repudiating the shameful movement against police. Author Jeff Roorda was law enforcement's most outspoken champion throughout the grueling ordeal in Missouri, offering a unique perspective on the impossible situation police departments nationwide encounter as they face-off against the media, politicians, protestors, and criminals. Roorda analyzes how, nearly two years later, the media perversely continue to slant story after story, attacking the methods police use to protect communities and themselves from criminals, despite the reality that before the Ferguson incident, crime had been declining for two decades. Yet after Ferguson and the war on police it ignited, violent crime has surged in cities across the country.
 
The War on Police examines how fear of retaliation from politicians has seriously restricted police efforts to stop the thugs. Roorda looks at major cities across the country and shows how the bad guys - who know the police are now afraid to show force - are running rampant, leading to a sharp increase in thefts, shootings, and other crimes. The cops are alternately maligned for using too much force, and then for not stopping the violence. This dangerous war against the nation's police departments is making America increasingly unsafe and, ironically, turning our streets into war zones.
Title:
The War on Police: How the Ferguson Effect is Making America Unsafe
Format:
Hardcover
Product dimensions:
272 pages, 9.32 X 6.17 X 1 in
Shipping dimensions:
272 pages, 9.32 X 6.17 X 1 in
Published:
November 10, 2016
Publisher:
WND BOOKS
Language:
English
The following ISBNs are associated with this title:
ISBN - 10:1944229523
ISBN - 13:9781944229528
Look for similar items by category: