The Weird of Deadly Hollow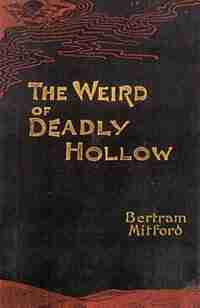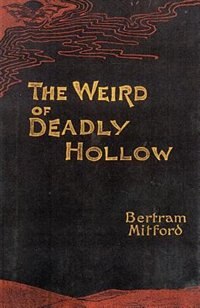 Find In Store
Prices and offers may vary in store
Years ago, it is said, "Moordenaar's Hoek" (Afrikaans for "Deadly" or "Murderer's Hollow") witnessed a horrible tragedy. Gert Van Niekerk, a Boer farmer, murdered his brother in cold blood during a terrible storm. Hanged for his crime, Van Niekerk's ghost haunts the land in the form of a spectral leopard that can appear and disappear at will. And, according to local legend, a "blood curse" haunts the Hollow, where, on dark and stormy nights, the horrible murder is re-enacted.
Custance, a recluse with a mysterious past, takes up residence at Deadly Hollow. Troubled by his painful memories, Custance thinks he has finally found redemption and a chance at new life when he falls in love with his neighbour, the beautiful young Ida Rendlesham. But their lovers' bliss is short-lived. For on a dreary and tempestuous night, Deadly Hollow will witness the fulfilment of the blood curse: a savage murder . . . and a brutal revenge
First published in 1891 and out of print for more than a century, "The Weird of Deadly Hollow" was one of Bertram Mitford's most popular novels. Featuring a mixture of romance and terror that builds slowly, but inevitably, towards an unthinkable climax--complete with one of the most shocking scenes of torture in all of English-language fiction--Mitford's novel remains as thrilling today as when first published. This edition includes a new introduction and notes by Gerald Monsman, as well as the complete text of two of Mitford's inspirations: Wordsworth's "Hart-Leap Well" and Thomas Hood's "The Haunted House."
Title:
The Weird of Deadly Hollow
Product dimensions:
212 pages, 8.5 X 5.5 X 0.45 in
Shipping dimensions:
212 pages, 8.5 X 5.5 X 0.45 in
Publisher:
Valancourt Books
Appropriate for ages:
All ages