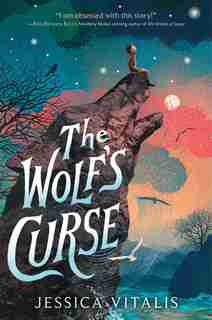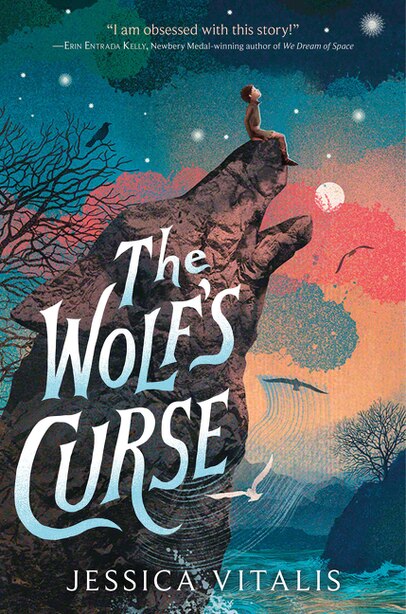 Find In Store
To check store inventory,
Prices and offers may vary in store
"I am obsessed with this story!"—Erin Entrada Kelly, author of the Newbery Honor Book We Dream of Space
"Boldly tells readers to take a closer look at the stories they're told—not to mention at the wolves that might be lurking in the shadows. A clear-eyed, big-hearted fable of compassion, friendship, and love."—Anne Ursu, author of The Real Boy
"A lyrical tale of loss and survival, tradition and belief, in which tension and secrets build like a towering wave."—Diane Magras, author of The Mad Wolf's Daughter
"A fable as polished and timeless as a fine wooden toy."—Catherine Gilbert Murdock, author of the Newbery Honor Book The Book of Boy
Shunned by his fearful village, a twelve-year-old apprentice embarks on a surprising quest to clear his name, with a mythic—and dangerous—wolf following closely at his heels. Jessica Vitalis's debut is a gorgeous, voice-driven literary fantasy about family, fate, and long-held traditions. The Wolf's Curse will engross readers of The Girl Who Drank the Moon and A Wish in the Dark.
Gauge's life has been cursed since the day he cried Wolf and was accused of witchcraft. The Great White Wolf brings only death, Gauge's superstitious village believes. If Gauge can see the Wolf, then he must be in league with it.
So instead of playing with friends in the streets or becoming his grandpapa's partner in the carpentry shop, Gauge must hide and pretend he doesn't exist. But then the Wolf comes for his grandpapa. And for the first time, Gauge is left all alone, with a bounty on his head and the Wolf at his heels.
A young feather collector named Roux offers Gauge assistance, and he is eager for the help. But soon the two—both recently orphaned—are questioning everything they have ever believed about their village, about the Wolf, and about death itself.
Narrated by the sly, crafty Wolf, Jessica Vitalis's debut novel is a vivid and literary tale about family, friendship, belonging, and grief. The Wolf's Curse will captivate readers of Laurel Snyder's Orphan Island and Molly Knox Ostertag's The Witch Boy.
Product dimensions:
336 pages, 8.25 X 5.5 X 1.09 in
Shipping dimensions:
336 pages, 8.25 X 5.5 X 1.09 in
Published:
September 21, 2021
Appropriate for ages:
9 - 12