Their Home and Native Land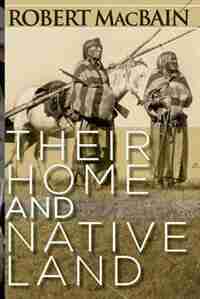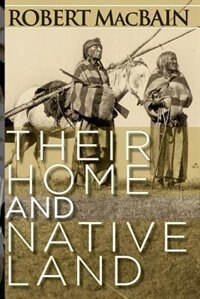 Find In Store
Prices and offers may vary in store
With the skills he honed as one of Canada's top newspaper reporters and speech writers, Toronto author Robert MacBain profiles four Ojibway communities in northwestern Ontario. Their Home and Native Land is well-researched, well-written and tells a very compelling story. It will change the perspective most readers have on the place of the Indians in modern Canadian society.
Several individuals talk about what life was like on those reserves from the 1950s through to June, 2013, and describe how the Ojibways organized the first Indian protest march in Canadian history in 1965 and the events leading up to it.
The reader is taken behind the scenes in the treaty-making process of 1871-77 with the Indians living between Thunder Bay and the eastern slopes of the Rocky Mountains. Quotes from official documents describe what Indian chiefs and representatives of the Canadian government - not of the British Queen -- said and did during those negotiations.
The book documents the manner in which Indians who were making the transition from their lifestyle of hunting and fishing were forced off fertile land that had been reserved for them and their children by greedy land speculators aided and abetted by corrupt government officials. It also deals with the abusive manner in which generations of Indian children were dealt with in the harsh residential school system.
The book comes full circle and ends with a graduation ceremony in June, 2013, at the $25 million school the federal government built at the isolated Ojibway community of Whitedog on the Winnipeg River. The nearest stores are 1.5 hours away in Kenora. Most of the approximately 1,000 residents are on welfare.
Given that the book starts with a suicide epidemic at Whitedog in 1995, it is clear that very little progress had been made during the intervening years. However, all is not doom and gloom.
Their Home and Native Land features some truly remarkable and fascinating Ojibways, Mohawks and Cree and their positive approach to life - despite the conditions they live in -- is truly inspirational. They have a story worth telling, worth reading.
Title:
Their Home and Native Land
Product dimensions:
384 pages, 9.02 X 5.98 X 0.85 in
Shipping dimensions:
384 pages, 9.02 X 5.98 X 0.85 in
Appropriate for ages:
All ages