This Land Was Saved For You And Me: How Gifford Pinchot, Frederick Law Olmsted, And A Band Of Foresters Rescued America's Public Lands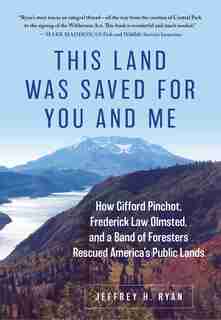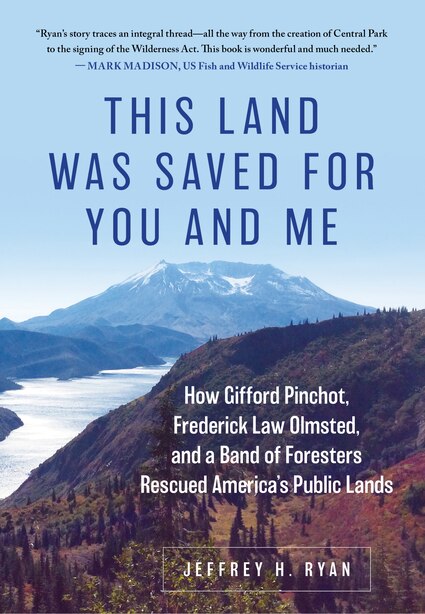 Find In Store
Prices and offers may vary in store
The story of how America's public lands—our city parks, national forests, and wilderness areas—came into being can be traced to a few conservation pioneers and proteges who shaped policy and advocated for open spaces. Some, like Frederick Law Olmsted and Gifford Pinchot, are well known, while others have never been given their due.
Jeffrey Ryan covers the nearly century-long period between 1865 (when Olmsted contributed to the creation of Yosemite as a park and created its management plan) to the signing of the Wilderness Act of 1964. Olmsted influenced Pinchot, who became the first head of the National Forest Service, and in turn, Pinchot hired the foresters who became the founders of The Wilderness Society and creators of the Wilderness Act itself. This history emphasizes the cast of characters—among them Theodore Roosevelt, Bob Marshall, Benton MacKaye, Aldo Leopold, and Howard Zahniser—and provides context for their decisions and the political and economic factors that contributed to the triumphs and pitfalls in the quest to protect public lands.
In researching the book, Ryan traveled to the places where these crusaders lived, worked, and were inspired to take up the cause to make public lands accessible to all.
Title:
This Land Was Saved For You And Me: How Gifford Pinchot, Frederick Law Olmsted, And A Band Of Foresters Rescued America's Public Lands
Product dimensions:
232 pages, 9.37 X 6.28 X 0.78 in
Shipping dimensions:
232 pages, 9.37 X 6.28 X 0.78 in
Published:
September 1, 2022
Publisher:
Stackpole Books
Appropriate for ages:
All ages