THREE METAPHYSICAL POETS: SELECTED POEMS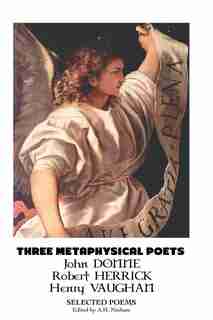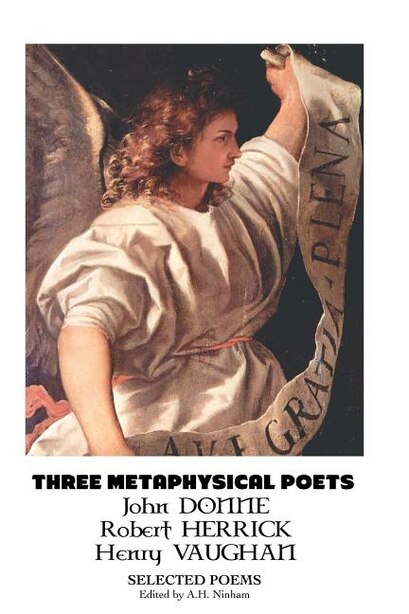 In-Store Availability
Prices and offers may vary in store
THREE METAPHYSICAL POETS: JOHN DONNE, ROBERT HERRICK, HENRY VAUGHAN SELECTED POEMS Edited and introduced by Charlotte Greene.

Three of the major Metaphysical poets are featured in this anthology: John Donne, Robert Herrick and Henry Vaughan.

JOHN DONNE was, Robert Graves said, a 'Muse poet', a poet who wrote passionately of the Muse. It is easy to see Donne as a love poet, in the tradition of love poets such as Bernard de Ventadour, Dante Alighieri, Francesco Petrarch and Torquato Tasso. Donne has written his fair share of love poems. There are the bawdy allusions to the phallus in 'The Flea', while 'The Comparison' parodies the adoration poem, with references to the 'sweat drops of my mistress' breast'. Like William Shakespeare in his parody sonnet 'my mistress' eyes are nothing like the sun', Donne sends up the Petrarchan and courtly love genre with gross comparisons ('Like spermatic issue of ripe menstruous boils'). In 'The Bait', there is the archetypal Renaissance opening line 'Come live with me, and be my love', as used by Christopher Marlowe and William Shakespeare, among others. And there is the complex, ambivalent eroticism of 'The Extasie', a much celebrated love poem, and the 19th 'Elegy', where features Donne's famous couplet.

ROBERT HERRICK (1591-1674) was one of the Cavalier poets (other Cavalier poets included Suckling, Carew and Lovelace). He was born in London and lived much of his life in the rough remoteness of a parish in Devonshire. He studied at Cambridge (St John's College and Trinity Hall). His law studies were dropped in 1623, and he was ordained as a deacon and priest in 1624.

Robert Herrick's major work, Hesperides or The Works Both Humane and Divine of Robert Herrick Esq., was published in 1648. There are some 1130 poems in the first, secular part, Hesperides, and 272 in Noble Numbers, the religious pieces.

HENRY VAUGHAN is the Metaphysical poet from the Welsh borders (he was born at Newton-upon-Usk, Breconshire, in 1621). He went up to Oxford, studied law in London, wrote some astounding religious poetry, and died in 1695.

The very best of Henry Vaughan's Metaphysical poems appear in this book, pieces filled with a 'deep, but dazzling darkness'. Lesser known Vaughan works, including some love poems, are collected here beside the famous pieces such as 'The Morning Watch', 'The World' and 'The Night'.

With an introduction for each poet and a bibliography. Includes a picture gallery for each poet. www.crmoon.com.
Title:
THREE METAPHYSICAL POETS: SELECTED POEMS
Format:
Paperback
Product dimensions:
284 pages, 9.21 X 6.14 X 0.6 in
Shipping dimensions:
284 pages, 9.21 X 6.14 X 0.6 in
Published:
July 4, 2016
Publisher:
Crescent Moon Publishing
Language:
English
The following ISBNs are associated with this title:
ISBN - 10:1861715447
ISBN - 13:9781861715449
Look for similar items by category: