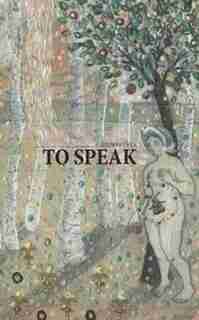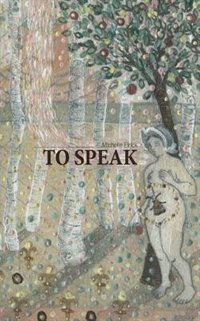 Find In Store
Prices and offers may vary in store
In the title poem of her debut collection of poetry, To Speak, Michelle Elrickwrites:
My silence seems inevitable//as if I cannot afford to give anything away.//As if I have given it all already, given it to you/Ó
It is the desire to articulate this ÒsilenceÓ that is the heart ofTo Speak.When the failure of a love affair renders everything irrevocably strange, unutterable, the poet begins a quest in search of the means to be able to ÒspeakÓ again. It is this journey that the reader is invited to become a part of, traveling by poem on a road trip that will take them both through miles and miles of familiar and uncharted terrain.
To Speakbegins with ÒbreadÒ: I grind my grandmotherÕs bones to a powder//mix a little water from the blue glacierÉÓ and ends with the renewal of spring, and a profound connection with nature, ÒOn the branches, tight knots of new leaf begin their slow unraveling//like the loosening of the tongue around a newly repeated name.Ó
In between there is a rare elegance at work.
Seduced by the quiet yet forceful voice of the speaker readers will find themselves entranced by what a word can have bottled up inside of it. The beauty and strength of Michelle ElrickÕs poetry is that it resonates with simplicity and moth-like grace even when it is asking for the world. So when she asks, ÒAre you a kiln? //Are you a can of Krylon?Ó it does seem entirely possible.
Product dimensions:
96 pages, 8.5 X 5.5 X 0.23 in
Shipping dimensions:
96 pages, 8.5 X 5.5 X 0.23 in
Publisher:
J. Gordon Shillingford Publishing
Appropriate for ages:
All ages