Transgender: The Transgender Mirror Effect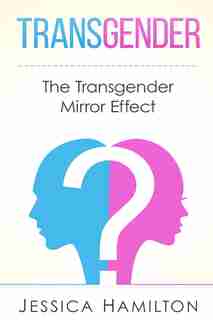 Find In Store
Prices and offers may vary in store
Transgender: The Transgender Mirror Effect In a world that suffers from intolerance and discrimination, every bit of information about transgender is valuable both for transgenders themselves, their family and friends and the general public. Transgender is a reality that is slowly but surely being understood. Out of the many biological and psychological theories that attempt to explain it, the mirror effect provides one of the best clues on its final understanding. Through this effect and the other theories available, misconceptions can be debunked, errors can be correct and most importantly true understanding can be achieved. The term transgender may be relatively young but the dysphoria may have existed since ancient times. Only in the more recent years has transgender been identified, studied and most importantly labeled. Words are powerful and they create an anchor in which transgenders can either define or refuse to define themselves. By reading The Transgender Mirror Effect, you will learn:
Transgender Identities & Behavior
Terminology
Difference Between Gender & Sexuality
Gender Identity Development & The Disorder
What Is The Mirror Effect
Transitioning
FAQs
Much, much more!
Transgenders fight an uphill battle in a world that may not yet be fully ready for their acceptance. However, with information available, like in this book, the battle may prove to be victorious both for those who are transgenders, through acceptance and those who are not, through understanding.
Title:
Transgender: The Transgender Mirror Effect
Product dimensions:
40 pages, 9.02 X 5.98 X 0.08 in
Shipping dimensions:
40 pages, 9.02 X 5.98 X 0.08 in
Publisher:
Createspace Independent Publishing Platform
Appropriate for ages:
All ages