Trent-Severn Waterway: Then And Now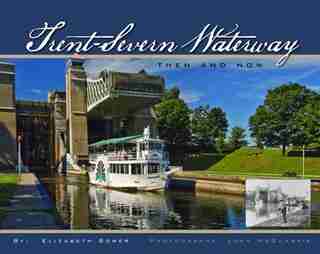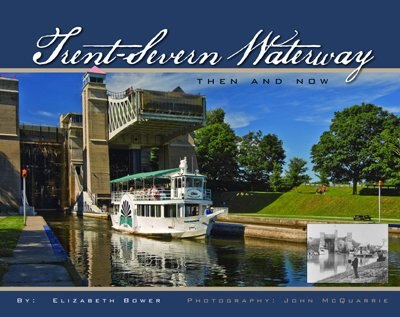 Find In Store
Prices and offers may vary in store
Foreword
There are times you're asked to go on a journey and you just don't feel up to it. But put boat and water into the equation and the urge to delay the trip quickly goes away.
Elizabeth Bower and John McQuarrie take us on a journey in this book through the Trent-Severn Waterway with compelling stories and photographs that not only capture the canal system, but its people and places along the way. The trip is a long overdue one, full of words and photographs that show us the past and present; giving us old and new information about the more than century-old waterway which was built to improve the lumber and transportation industry as well as to create a military supply route. None of those expectations ever came to be. The federal government at one time was thinking of closing the Trent system.
A Peterborough businessman who would be mayor, member of Parliament and later a Canadian senator pushed to make sure that didn't happen. J.J. Duffus could see the waterway's future and it was one of recreation and tourism. Today boaters from across the world use the canal and waterway; a heaven of wildlife and people living together.
Elizabeth's words flow us through the waterway while John's camera gives us views we have never seen. Many of us have been on the waterway but never taken the time to look and find what John's eyes do.
From beginning to end this journey is fascinating, starting in Eastern Ontario going through Central Ontario with a few rising moments on two lift locks. One specific lock, the Peterborough Lift Lock, has stood for more than 100 years and is still the largest hydraulic lift lock in the world. It's an engineering marvel that has stood the test of time.
Like any journey it's the people that make a trip more pleasant. Elizabeth introduces us to some of the people who make the waterway a more enjoyable place to be.
From cover to cover this book is an enjoyable journey and, much like the waterway, the book will stand the test of time. If you can't get on the waterway to experience the natural and man-made views it offers, this book is the next best thing. However, if you can get on the waterway, take the book and use it as your tour guide. It will definitely improve your journey.
ED ARNOLD
Managing Editor, Peterborough Examiner
Title:
Trent-Severn Waterway: Then And Now
Product dimensions:
160 pages, 11.74 X 9.26 X 0.68 in
Shipping dimensions:
160 pages, 11.74 X 9.26 X 0.68 in
Publisher:
John McQuarrie Photography
Appropriate for ages:
All ages