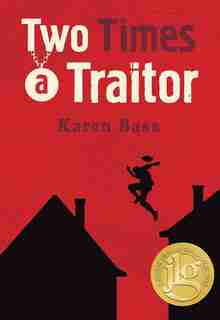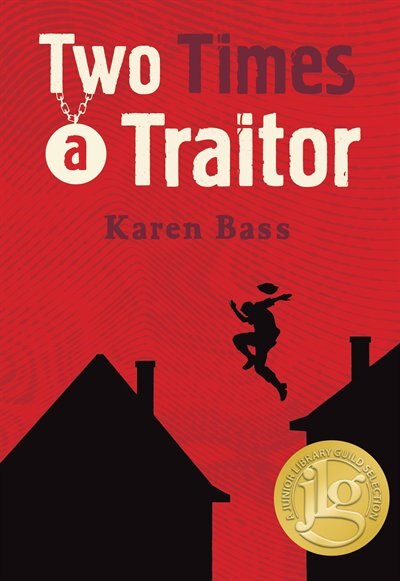 Find In Store
Prices and offers may vary in store
A fast-paced middle-grade offering from internationally acclaimed author Karen Bass
Reluctantly touring Halifax with his family, twelve-year-old Laz Berenger accidentally stumbles through a time tunnel to a 1745 war zone. Caught by English sailors from the American colonies, his only hope for freedom is to spy for them in the French fortification at Louisbourg. But he finds himself torn in three directions when the commander at Louisbourg becomes closer to him than his own father.
Angry over his family's recent move and current enforced holiday in Halifax, twelve-year-old Laz Berenger rebels against a guided tour of the Citadel and sets out to explore on his own. In one dark tunnel, his St. Christopher medal burns suddenly hot. There's a strange smell, and Laz blacks out. When he wakes up, everything happens at once. A sword is put to his throat. Men who look like extras from Pirates of the Caribbean hand him over to a ship's captain who strips him and takes his medal. He is declared a French spy. Laz realizes, to his horror, that it is 1745 and he is trapped in time. These English colonists, still loyal to King George, are at war with the French. To earn his freedom, Laz must promise to spy on the French at the fortification of Louisbourg. But once in Louisbourg, Laz earns a job as runner to the kind Commander Morpain and learns to love both the man and the town. How will Laz find a way to betray the inhabitants of Louisbourg? How else can he hope to earn back his St. Christopher medal, which is surely his key to returning to his own time?
The award-winning author of The Hill and Graffiti Knight has written an enthralling, swash-buckling time-slip adventure for middle-grade readers centered on a fascinating period in North American history.
Title:
Two Times a Traitor
Product dimensions:
288 pages, 8.5 X 5.5 X 1 in
Shipping dimensions:
288 pages, 8.5 X 5.5 X 1 in
Publisher:
Pajama Press Inc.
Appropriate for ages:
9 - 12