When the Light at the End of the Tunnel is Another Train: A Mother's Faith Journey through Her Daughter's Addiction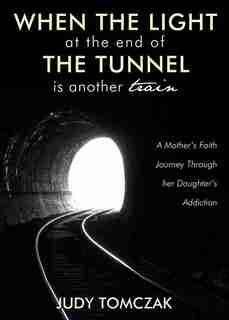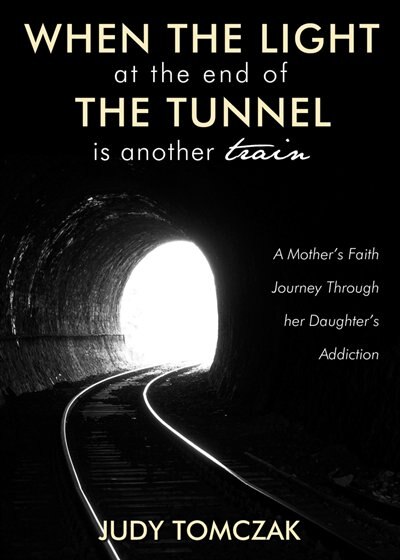 Find In Store
Prices and offers may vary in store
"The reality is that very few of our loved ones will make it through addiction without huge costs. Some of them won't survive, and some of us won't survive to see them come through. I decided to give myself a motto to follow: What I cannot control will not control me."
Judy Tomczak faced some heartbreaking experiences in her adult years, but nothing challenged her faith, health and spirit more than her daughter's battle with addictions. Judy faced losing her daughter again and again to the dangerous lifestyle that kept pulling her downwards. The guilt, shame, and fear that a mother feels while watching her child fight this battle is more than anyone can bear alone. This is the story of one mother's struggle to overcome that which she cannot control.
"I read Judy's book in one sitting. I couldn't help myself. Her honest, candid description of life as the mother of an (entirely loved) addict drew me in, making me mad, making me laugh, making me hope that this time the change would stick. But it didn't. Over and over again, it didn't. But what did stick is a mother's love in the midst of unconscionable heartache. and the Presence of a faithful, loving God whose specialty is healing hearts that seem beyond repair."
- Ann Mainse, former co-host of 100 Huntley Street and founder of Full Circle.
If all Christian non-fiction writers would dare be this real, they would fill the bestseller lists every year.

- Kerry McKibbon, Pastor's wife, Evangel Pentecostal Church, Brantford, Ontario
This book is a must-read for any person that has had their life turned upsidedown because of a loved one's addiction. As a mother of a daughter with an addiction, Judy bravely outlines this journey and also captures the central role her faith played during this time.

- Lindsay Serbu, Family Intervention Specialist/Concurrent Disorders Outreach Team Supervisor, St. Leonard's Community Services Addiction and Mental Health Programs
About the Author
Judy Tomczak is the youngest daughter of Rev. Lorne Shepherd, founder of Heart to Heart Family Ministries. Life was relatively calm until her adult years but nothing challenged her faith and well-being more than watching her daughter fight the battle of addiction. Judy has committed herself to being a conversation starter and storyteller to do her small part in lifting the veil of guilt and shame that often surrounds mental illness and addiction. Knowing you are not alone is often the first step in seeking help.
Title:
When the Light at the End of the Tunnel is Another Train: A Mother's Faith Journey through Her Daughter's Addiction
Product dimensions:
120 pages, 7 X 5 X 0 in
Shipping dimensions:
120 pages, 7 X 5 X 0 in
Published:
February 27, 2015
Publisher:
Word Alive Press
Appropriate for ages:
All ages