Will I Live Tomorrow?: One Woman's Mission To Create An Anti-taliban Film In War-torn Afghanistan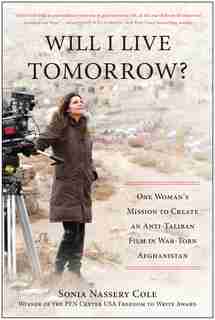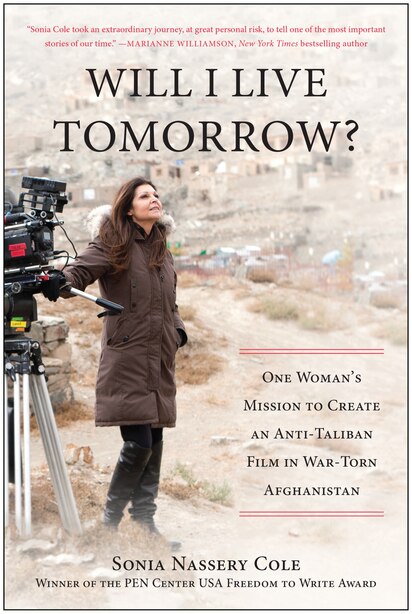 Find In Store
Prices and offers may vary in store
When Sonia Nassery Cole set out to film The Black Tulip in her homeland of Afghanistan, she knew the odds were against her; she was told time and time again that filming inside a war zone would be impossible. What she didn't anticipate was how intent the Taliban and its sympathizers were on halting the film's production—the crew encountered extortion, government corruption, kidnapping attempts, and death threats, even with around-the-clock security. Her cinematographer fled after two days, and many others followed.

After 9/11, Cole wrote The Black Tulip, based on a true story of a real Afghan family. The plot was simple: After 2001, when the Taliban was routed, an Afghan family opened The Poet's Corner—a restaurant with an open microphone for all to read poetry, perform music, and tell their stories. But the Taliban didn't approve, and the family's new-found hope proved fleeting as it struggled to maintain the restaurant and its vibrant way of life. Selected as Afghanistan's official submission for the Best Foreign Language Film at the 2010 Academy Awards, The Black Tulip is a modern portrait of Afghanistan that captures the plight and resilience of its people.

Without financial support from a studio or anyone else, Cole self-financed the film by mortgaging her home and selling her belongings. Then, with everything on the line, she left for Kabul to make the impossible possible and set out to gather the right people who would risk their lives and willingly be part of the production.

In Will I Live Tomorrow?, Cole gives an intimate look into what went on behind the scenes of making a controversial film in the heart of a war-ravaged country—the looming terror the Taliban creates among Afghans everywhere and the challenges and fear the cast and crew faced every day.

Will I Live Tomorrow? is a memoir about one woman's struggle to make a difference in a violent world.
Title:
Will I Live Tomorrow?: One Woman's Mission To Create An Anti-taliban Film In War-torn Afghanistan
Product dimensions:
224 pages, 9 X 6.03 X 0.59 in
Shipping dimensions:
224 pages, 9 X 6.03 X 0.59 in
Published:
October 1, 2013
Appropriate for ages:
All ages